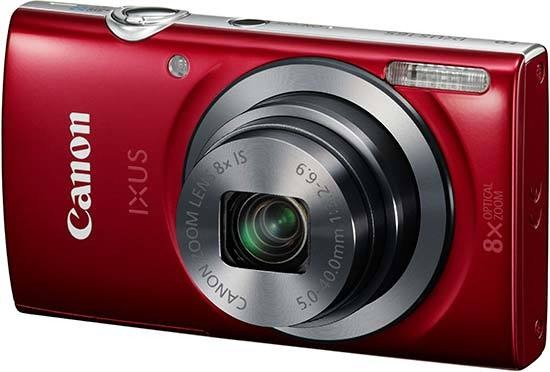 Conclusion
Times are tough in the compact camera market. Smartphones continue to offer comparable image quality with greater convenience, so if a traditional camera is going to sell, it needs to stand out from the crowd. Unfortunately there's little to give the Canon IXUS 165 that kind of edge.
Image quality is average at best, with acceptable detail, colour and dynamic range in bright conditions, but lacklustre low light performance and noticeable noise levels at and beyond ISO400. An 8x zoom range with image stabilisation is the minimum you should expect at this price point, and to be fair to the IXUS 165, its optical performance is good.
This is also an easy camera to use, with a clear, logical menu system and well-sized buttons. It's also nice that Canon has given the camera a few manual control options too, so you can override the automatic modes if you want to.
Trouble is, pretty much any camera at this price point is simple to use and includes similar features, plus much more besides. Shop around and you'll find the Nikon Coolpix S5300 for similar money, yet it offers Full HD 1080p video recording compared to the Canon IXUS 165's 720p quality, plus a higher resolution monitor and built-in Wi-Fi for image sharing and remote camera control. Then there's the excellent Sony Cyber-shot WX220. This includes the same extra features as the Nikon, but in an even smaller package that manages to pack a 10x optical zoom lens and terrific image quality, and all for a comparable outlay.
Against rivals like these, it's tough to make a compelling case for the Canon IXUS 165 . It's perfectly pleasant to use and doesn't do anything particularly badly, but that's just not enough for it to deserve your hard-earned cash.
Ratings (out of 5)
Design
3.5
Features
3
Ease-of-use
4
Image quality
3
Value for money
2.5