Canon PowerShot SX520 HS Review
September 22, 2014
|
Gavin Stoker
|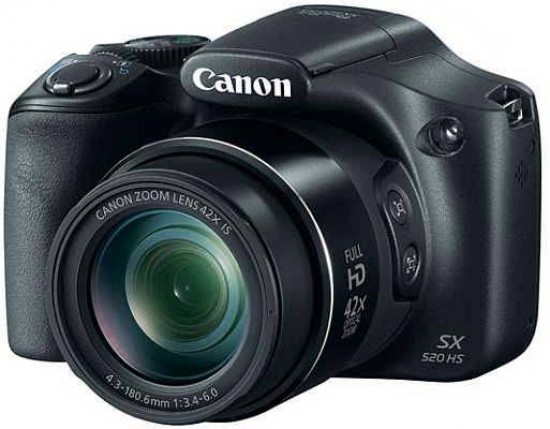 Conclusion
Cramming a big 42x optical zoom into a compact body with a small-ish sensor is never going to make for the best of bedfellows if the ultimate in image quality is your aim, but we'd argue the 16 megapixel Canon PowerShot SX520 HS is more about convenience, flexibility and value for money – each of which it largely delivers on.
While having a camera with this kind of zoom range that feels lightweight into the bargain isn't necessarily a bad thing – you want the conveniences of a broad focal range but not the bulk normally associated with it - the build does feel a tad plastic-y in comparison with the smaller DSLRs it resembles on first glance, but given the price tag this is to be expected.
With a suggested retail cost of £299 on launch the street price for the 16 megapixel PowerShot SX520 HS is bound to settle around the £250-£279 mark, which doesn't sound bad at all, even if one could nowadays bag a two-year-old interchangeable lens EOS M for almost a similar outlay. This puts it well within the reach of someone looking for the one camera that does-it-all to photograph the kids on holiday or at Christmas, and who doesn't want to bother with changing lenses. While photo enthusiasts may wish to look elsewhere, the more casual snapper – or someone just wanting more 'poke' in the lens department than usual for their pounds – will find much here to enjoy.
Ratings (out of 5)
Design
3.5
Features
3.5
Ease-of-use
4
Image quality
3.5
Value for money
4