Canon PowerShot SX60 HS Review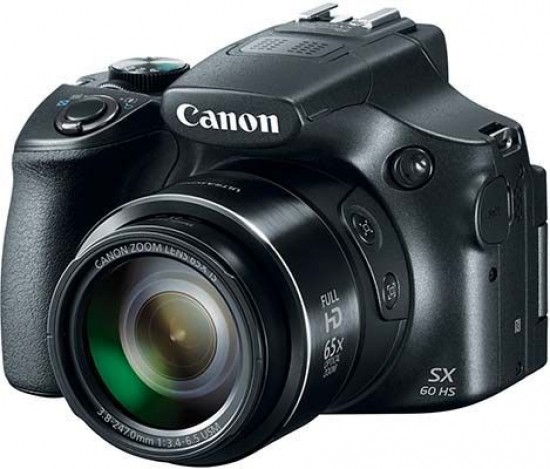 Conclusion
The Canon PowerShot SX60 HS is a very impressive camera that's sure to please novice and enthusiast photographers alike. Its fusion of comprehensive control with numerous creative effects helps this, as do features like its fold-out LCD screen and good quality electronic viewfinder.
But where the camera really scores is image quality. Considering the inherent limitations of its small sensor, the SX60 HS manages to produce images with impressively low noise levels at all of its ISO sensitivity settings. Colour, dynamic range and exposure metering are superb too.
Downsides? It's a pity there isn't an automatic panorama mode, but given that many cameras with such a feature only turn out low resolution results anyway, you're usually better off snapping multiple overlapping stills and using computer software to stitch them together. More annoying is a lack of automatic LCD/EVF switching, as well as the Canon PowerShot SX60 HS's occasional reluctance to focus quickly or accurately when zoomed in.
The zoom capabilities of the SX60 HS are also not quite what the stats suggest. Sure, it's got a class-leading 65x optical zoom lens, but thanks to a wider-than-average 21mm-equivalent wide-angle starting point, its maximum 1365mm-equivalent telephoto reach is beaten by both the Nikon P600's 60x optic and Sony DSC-H400's 63x lens. Even so, we'd wager you'll prefer to take this telephoto trade-off in exchange for the extra wide-angle room when shooting group shots and cityscapes.
Ultimately the SX60 HS is still a large camera that won't give you better image quality than a well-sorted travelzoom compact camera costing similar money. However, if you need the biggest lens in the business and prefer the ergonomic advantages of a DSLR-like design, the Canon PowerShot SX60 HS is a very good all-round buy.
Ratings (out of 5)
Design
4
Features
4.5
Ease-of-use
4
Image quality
4.5
Value for money
4