Fujifilm FinePix XP80 Review
March 26, 2015
|
Amy Davies
|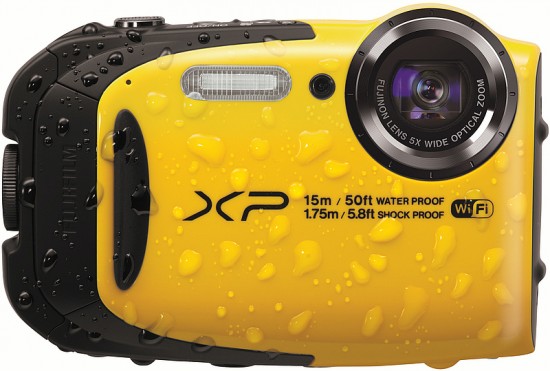 Conclusion
The Fujifilm FinePix XP80 is a good all round compact camera, which is ideal if you're the type of person who likes to go on adventure holidays - or, alternatively if you're just looking for something which will be able to withstand average family life.
Although picture quality may not be quite as high as some cameras without such rugged credentials, for a holiday or family camera, it's still pretty good and you should be pleased with what it can produce.
In low light, the Fujifilm FinePix XP80 is not the best performer, but again, it stands a good chance that this is the kind of camera which will mainly be used in bright, sunny conditions, such as on the beach, surfing or on the ski slopes, so it may not present too much of a problem.
Having the inbuilt Wi-Fi gives it an added layer of functionality, which makes it easy to shoot group shots and selfies - again something that the holidaying photographer will particularly enjoy. Being able to transfer your images across to your phone for sharing on social networks also appeals to those who like to make their friends jealous with holiday snaps on Instagram, of course.
Using the XP80 itself is also pretty easy, but a couple of the buttons could do with being a bit bigger for when you're using the camera with gloves. If you're looking for something to take on your skiing holiday, you may find it a little tricky to use - however, on the upside it's easier to use underwater, so if beach and watersports are more your bag, then you should be fine.
Overall the Fujifilm FinePix XP80 is a pretty simple, but effective camera to use. There's not too much in the way of customisation or the ability to change settings, but for a camera like this, it isn't too important.
Ratings (out of 5)
Design
4
Features
4
Ease-of-use
4
Image quality
3.5
Value for money
4