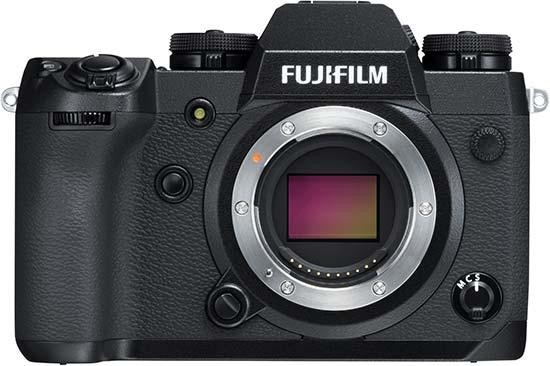 Conclusion
While the new Fujifilm X-H1 is the best-specced, best-performing X-series camera to date, curiously we feel that it doesn't quite have the widest appeal, both within the Fujifilm eco-system and the camera market as a whole. 
You'd probably think that adding an effective optical image stabilisation system, better AF system, more advanced video, tougher build quality, a higher-resolution EVF, welcome touchscreen functionality, a top plate LCD panel and Bluetooth connectivity would be more than enough to make the X-H1 the de facto choice amongst Fujifilm fans, and mostly I'd agree.
But there's a small part of me that recognises that it's also the biggest, heaviest and most expensive X-series camera to date, it suffers from the need to have the VPB-XH1 vertical battery grip fitted to take full advantage of the video capabilities, and the removal of the dedicated exposure compensation dial is at best mildly irritating. 
So what Fujifilm have mostly added, they've perhaps also taken a little away, with the addition of IBIS, bigger handgrip and top LCD screen making the X-H1 the largest X-series APS-C camera to date. Whether size matters or not does very much depend on your viewpoint - we've seen some people expressing both disdain at the increased size of the X-H1, and some expressing delight. 
Perhaps more worrying than the growth in size of the X-H1 is the growth in the price-tag - £1699 / $1899 body-only or £1949 / $2199 with the near-essential VPB-XH1 vertical battery grip puts it almost on a par with the fashionable new elephant in the room, the very recently announced 35mm full-frame Sony A7 III. To be fair to the X-H1, it's not the only camera that's being directly challenged by the aggressive pricing of the A7 III, but when the APS-C sensor X-H1 is physically bigger than the full-frame sensor A7 III at the same price-point (if you factor in the VPB-XH1), Sony seem to have the edge, at the very least in marketing terms.
In summary, the X-H1 is another in a long line of excellent Fujifilm cameras, which for many people will be a natural fit, but for others may prove to be more divisive than Fujifilm envisaged, especially given Sony's almost inevitable, extremely well-appointed entry into the sub £2000 / $2000 camera market.
Ratings (out of 5)
Design
4.5
Features
4.5
Ease-of-use
4.5
Image quality
5
Value for money
4