​Hasselblad X1D II 50C Review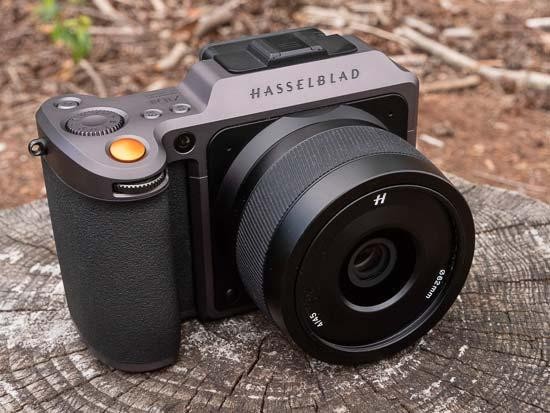 Image Quality
As a digital medium format camera, the Hasselblad X1D II 50C is able to pack a lot of large pixels; 51.2MP in all (8272x6200), sized at 5.3 x 5.3 µm. The sensor size is 43.8x32.9mm, which equates to a 0.79x focal length multiplier (crop factor compared to full-frame), with an aspect ratio equivalent to 4:3.
It's complemented by some lovely glass. There is a choice of ten native XCD lenses, none of which come cheap. The clarity of detail possible from the four prime lenses we have used (again 21mm, 45mm P, 65mm, 80mm) is incredibly good.
The shutter is built into XCD lenses instead of the camera, meaning audible noise and vibrations during image capture are kept to a minimum. (And flash sync is possible with any shutter speed.) Yes, on the basis of being able to capture the moment and acquire a sharp focus, the Hasselblad X1D II 50C provides stunning image quality.
It's perhaps the colour depth and accuracy that impresses the most. With the correct white balance setting in play, you don't really need to do anything post capture to colour correct the pictures, they simply look as your eyes sees it, packed with depth and tone. Creative styles such as monochrome can be applied post capture.
Evaluative metering options include spot, centre-weighted spot and centre-weighted, but there isn't multi-area evaluative metering. As such, we found ourselves using the Auto Exposure Lock more often than normal, locking an exposure from a desired part of the frame and then recomposing the picture. Depending on the shooting mode, exposure compensation is an easy alternative, adjusted using the rear thumb dial.
Despite being a photo-centric camera, we should briefly touch on the Hasselblad X1D II 50C's video capabilities, which now stand at 2.7K (2720x1530), plus full HD both in 30fps, up to 30 minute clips.
With 4:2:0 8 bit color, video colour depth stands nowhere near photo quality - though you can make the most of the large-scale sensor format and subsequent shallow depth of field. Ultimately, view X1D II video as a back up.
Noise
The nine-stop native sensitivity range for RAW and JPEG images covers ISO 100 to ISO 25,600. Here are some 100% crops that show the levels of noise for each ISO setting.
Magnifying these sample images at all the ISO settings to 100%, bright and high contrast detail looks clean in images up to ISO 6400 and even beyond that up to the maximum ISO setting, detail is perfectly acceptable.
If you are to look in shadow areas, noise can be seen from ISO 800, but the quality is like a fine grain so is still lovely. That 'grain' increases little by little each time the ISO setting is increased.
We wouldn't hesitate to use ISO 6400, especially if images are printed or viewed smaller than the huge 100% size. Beyond the ISO 6400 setting, noise looks more like digital noise rather than grain. Overall, image quality in low light is excellent.
| | |
| --- | --- |
| JPEG | RAW |
| ISO 100 (100% Crop) | ISO 100 (100% Crop) |
| | |
| | |
| ISO 200 (100% Crop) | ISO 200 (100% Crop) |
| | |
| ISO 400 (100% Crop) | ISO 400 (100% Crop) |
| | |
| | |
| ISO 800 (100% Crop) | ISO 800 (100% Crop) |
| | |
| ISO 1600 (100% Crop) | ISO 1600 (100% Crop) |
| | |
| ISO 3200 (100% Crop) | ISO 3200 (100% Crop) |
| | |
| ISO 6400 (100% Crop) | ISO 6400 (100% Crop) |
| | |
| ISO 12800 (100% Crop) | ISO 12800 (100% Crop) |
| | |
| ISO 25600 (100% Crop) | ISO 25600 (100% Crop) |
| | |
File Quality
RAW and JPEG images can be captured independently or simultaneously, with the JPEG images being full resolution only. File sizes are gargantuan; 105MB average for 3FR RAW and 20MB average for JPEG.
At 8272x6200 pixels, images can be printed up to 27.6x20.7in at 300ppi, or 34.5x25.8in at 240ppi without interpolation. That's what we call very large!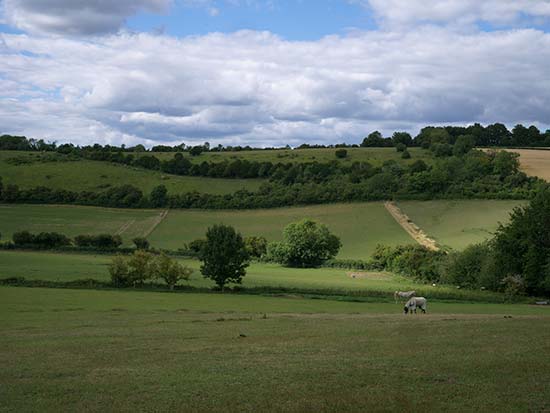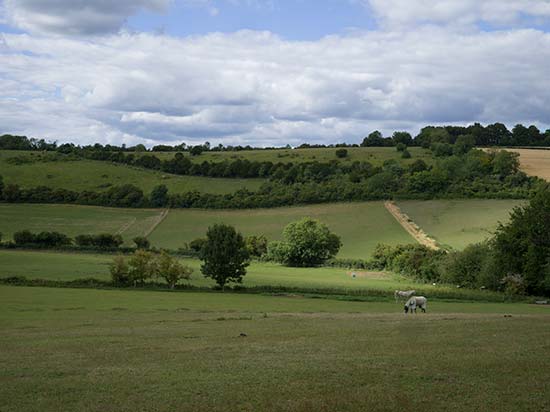 Night
The Hasselblad X1D II 50C's quiet lens shutter offers a shutter speed range from 1/2000sec all the way down to 1 hour 8 minutes and any of those shutter speeds can be manually selected without needing to use a bulb mode. Great for low light, not so good for pairing a wide aperture such as f/1.9 with bright light - you'll need an ND filter to reduce light transmission.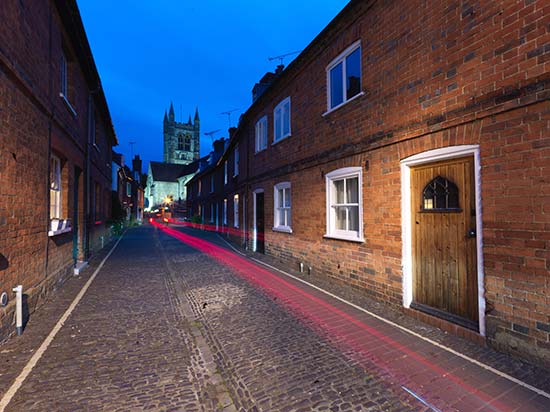 Dynamic Range
Hasselblad claims the X1D II 50C offers a dynamic range of 14EV. With such a large sensor, the camera is indeed able to capture a wide dynamic range in a single picture.
That dynamic range cannot be extended by HDR or various optimisers, though there are times when the native wide dynamic range feels like it has been optimised - there is plenty of tonal detail.
The only in-camera option to further widen the dynamic range is by exposure bracketing, with the limit capped at +-3EV over up to nine frames. You'll need to mount the camera to a tripod to ensure those bracketing shots are lined up for blending post capture.
The metering system tends to favour a darker exposure. Given how much detail can be recovered from shadows, this is a good thing. Slight adjustments to brightness tend to be the starting point of RAW image edits.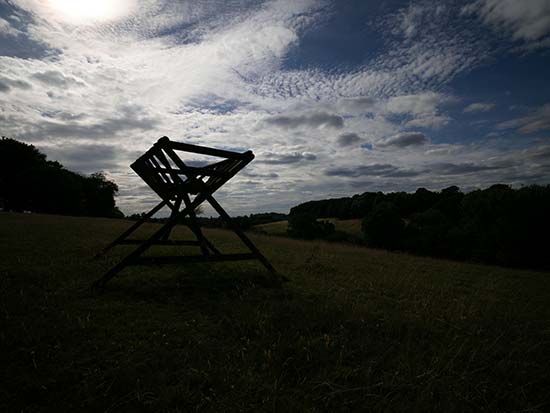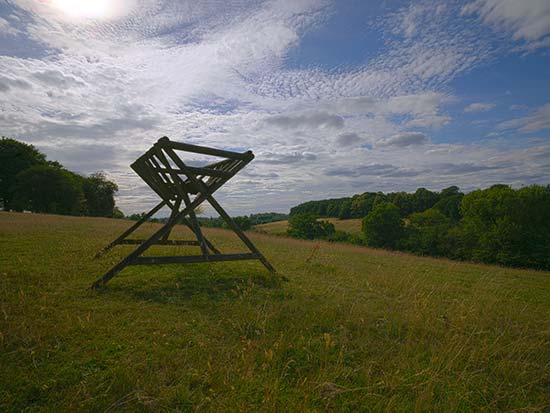 Photo Styles
Unlike most other cameras reviewed on Photography Blog, the Hasselblad X1D II 50C offers no colour styles or picture effects. White balance can be altered as per norm, plus the recent firmware update added a manual white balance 'picker' option.
Ultimately, the colour rendition is Hasselblad's 'Natural Colour Solution'. This photo style limitation is a good thing, because Hasselblad colours are stunning, true to the eye and plenty of depth. You will not be disappointed.