Huawei P10 Lite Review
June 27, 2017
|
Amy Davies
|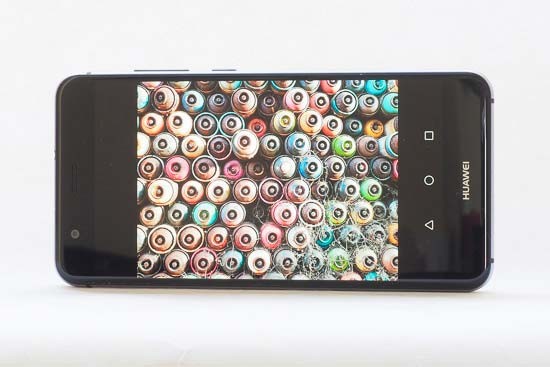 Conclusion
If you're looking for a new smartphone, but don't want to spend big on some of the flagship models out there, including the iPhone 7, Samsung Galaxy S8, or even the main Huawei P10, then the Huawei P10 Lite is a good mid-range option which should suit your basic needs. 
The Huawei P10 Lite performs well in good light, producing reasonably pleasing images. It's also good that you can take manual control if you want to, while some of the camera's features are fun to use, such as 'All Focus', filters and panoramic mode. The P10 Lite's camera runs into problems however if you want to shoot in low light - image noise is an issue even at small sizes, as well as a loss of detail. The digital zoom is also to be avoided, too. 
On the plus side, the fact that the Huawei P10 Lite can be charged quickly is useful for those that take a lot of photos. It's also an easy camera app to get to grips with, with a simple system of swiping and tapping to get what you want. 
If your main concern when shopping for a smartphone is the camera performance, then the Huawei P10 Lite is probably not the device for you. However, if your main concern is saving money, considering you get a fully functioning smartphone for under £300, the camera may well be a secondary concern. As it is, if you mainly use your phone for off-the-cuff snaps, you should be pleased with what it produces, just don't expect anything too groundbreaking. 
For those that are drawn by the main P10's dual-camera Leica setup, it's important to remember that the Huawei P10 Lite doesn't have any of that, but, it's worth checking out the main P10 if you are interested in that technology. 
Ratings (out of 5)
Design
4
Features
3.5
Ease-of-use
4
Image quality
3
Value for money
5