Kodak PixPro AZ901 Review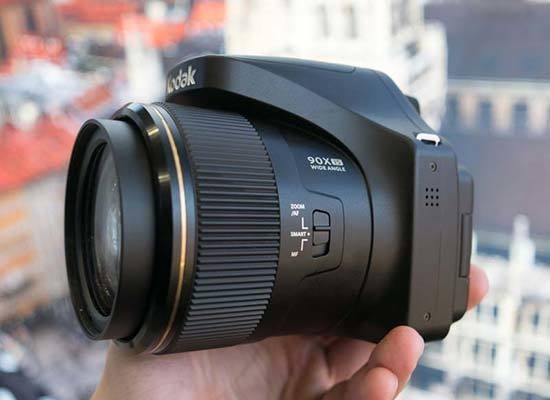 Conclusion
On the plus side, Kodak remains one of the most recognised names in the field of photography. But, unfortunately, that probably wouldn't be the case if cameras like the AZ901 was what its reputation had originally been built on; despite the long wait between the model's announcement back in early 2017 and its eventual appearance for review in 2018, our impression is that it is not quite 'ready' yet – or at least leaves something to be desired in terms of overall image quality. 
What you want from any camera is consistency in its results. Unfortunately, what we got from the AZ901 was constant softening of corner detail on our wider-angle shots, and inevitable softness the closer we went to maximum telephoto setting also. Photography (or video) at the higher ISO settings also suffers. On an enthusiast level camera, we'd want to be able to achieve usable results over ISO800, but at ISO1600 and ISO3200 we're seeing a lot of noise that signals the manufacturer was right to not even attempt a (fairly standard by today's terms) ISO6400 option.
On a more positive note, the huge, broad focal range on offer here will allow you to achieve shots that you would otherwise have missed (even if the zoom mechanism is itself noisy), which is certainly a bonus, as is the lens reach when it comes to filming video, the stereo audio for which is bright and clear in terms of sound quality. But whether the occasionally pleasing image, or video, is worth nearly £500 of anyone's money if the camera and lens combination cannot get it right nearly all the time is up for debate. 
Ratings (out of 5)
Design
3
Features
3.5
Ease-of-use
3
Image quality
2.5
Value for money
2