Kodak PixPro FZ201 Review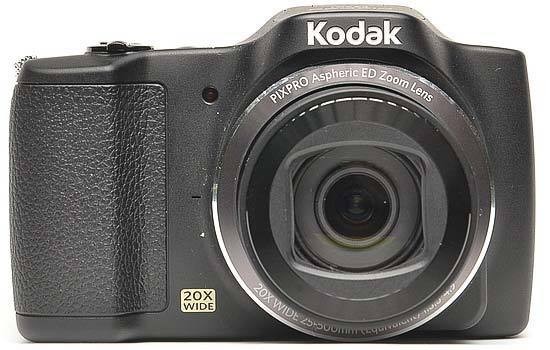 Conclusion
The Kodak PixPro FZ201 is an affordable superzoom camera targeted at beginners and anyone wishing to go beyond what their smartphone can offer. For a camera that houses a 20x optical zoom lens, the FZ201 is actually quite small and lightweight, fitting into most jacket/coat pockets and weighing in at a modest 202 grams. This, combined with a nicely sculpted, textured hand-grip ensures excellent portability and allows for easy one-handed operation. The camera's image quality is decidedly mediocre – if it's large and detail-rich prints you're after, you need to look elsewhere. On the other hand, for the target consumer – who is more likely to view the images on a computer screen or an HDTV set – the camera's IQ is probably going to be adequate, at least in the ISO 80-400 range.
A far greater problem is the camera's focusing system, which seems woefully outdated for a 2014 model. With the lens set to the 25mm equivalent zoom position, focus acquisition is quite fast – but as soon as you zoom in a notch, the AF system slows down markedly, and focus hunting raises its ugly head. At the telephoto end, focus acquisition becomes an entirely hit-and-miss affair even in good light, which can lead to missed shots. Add the low-resolution LCD screen, limited movie recording options, and it all adds up to a mish-mash of a user experience that we're afraid will frustrate a lot of users, both beginners and keen shutterbugs alike.
All of these issues are forgivable, though, if you consider the FZ201's price. As of writing, you can get the Kodak PixPro FZ201 for about $130, which doesn't seem over the top for a highly portable go-anywhere camera with a 25-500mm equivalent lens, 16-megapixel sensor, Eye-Fi memory card compatibility and optical image stabilisation – as long as you can live with its quirks and limitations, that is.
Ratings (out of 5)
Design
4
Features
3.5
Ease-of-use
4.5
Image quality
3
Value for money
4