Nikon Coolpix A100 Review
June 21, 2016
|
Jack Baker
|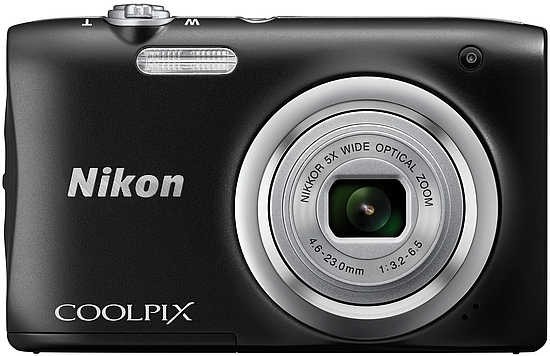 Conclusion
The Nikon Coolpix A100 isn't a particularly bad camera, but it is a thoroughly average and outdated token effort that exists purely to give Nikon a presence in a dying segment of the camera market. It is largely unchanged from the Coolpix S2900 and even the S2800 before that, evidenced by the lack of reactively modern features like Wi-Fi or a touch screen.
Even disregarding the no-frills specs, the Coolpix A100 hardly excels at the basics. Image processing speed is leisurely at best, while the 2.7-inch screen's low resolution and restrictive viewing angles make it one of the most disappointing camera monitors on the market today. At least image quality is acceptable in good light, and this is one of the few areas where the A100 can actually match a half-decent smartphone camera. However, low light shooting is much less accomplished due to the lens' lack of image stabilisation and unreliable autofocussing, along with the poor high ISO image quality.
While the Nikon Coolpix A100 will never impress a keen photographer, its low price and svelte size are likely to attract casual shooters on a tight budget. Trouble is, even at this price, the Coolpix A100 faces stiff competition from cameras like the Canon PowerShot SX610 HS. This is in a different performance league to the Nikon, yet shop around and it'll only cost you £10 more than the A100's £89.99 RRP. Even so, if you can find the Nikon Coolpix A100 generously discounted, it just about makes sense as a cheap occasional camera to replace a much older model.
Ratings (out of 5)
Design
3.5
Features
2.5
Ease-of-use
3.5
Image quality
3
Value for money
3