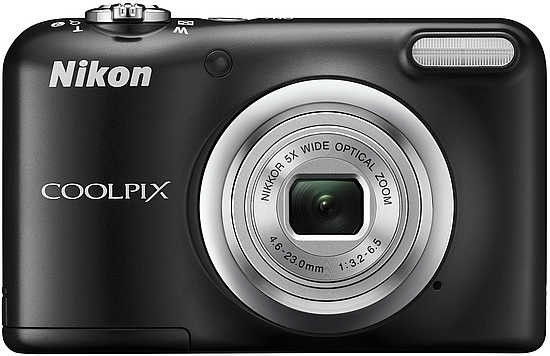 Image Quality
Images shot with the Nikon Coolpix A10 look fairly good at first glance thanks to vibrant colour reproduction and accurate exposure metering. The aging 16.1MP sensor doesn't capture much dynamic range though, so shadow have a tendency to be overly dark. Detail is well resolved when shooting close subjects, but the sensor limitations show up again when capturing more distant scenes like landscapes, where fine detail is soft and smoothed by image processing.
In low light, the A10 generates relatively dark shots with muted shadow detail. There's plenty of grain and colour speckling at ISO 800, and though noise isn't too much worse at the maximum ISO 1600 sensitivity, images are noticeably softer.
The 5x zoom lens with its 26-130mm-equivalent focal length is just as mediocre, with sharpness decreasing towards the corner of frame. Chromatic aberration is clearly visible on high contrast boundaries and can be quite distracting when viewing at 100% image size, while the lens' lack of image stabilisation makes it hard to avoid blur from camera shake when shooting indoors while zoomed in. That's because the Nikon Coolpix A10 won't sufficiently increase ISO sensitivity in such situations, so you'll need to do so manually to get sharp shots.
Noise
The Nikon Coolpix A10 has six sensitivity settings ranging from ISO 80 to ISO 1600 at full resolution.
| | |
| --- | --- |
| ISO 80 (100% Crop) | ISO 100 (100% Crop) |
| | |
|   |   |
| ISO 200 (100% Crop) | ISO 400 (100% Crop) |
| | |
|   |   |
| ISO 800 (100% Crop) | ISO 1600 (100% Crop) |
| | |
Focal Range
The Nikon Coolpix A10's 5x zoom lens achieves a maximum wide-angle focal length equivalent to 26mm, and can zoom in to 130mm (in 35mm-camera terms). As you can see, with no image stabilisation and the default Scene auto selector mode's reluctance to engage high ISO sensitivities, blur from camera shake is a problem when using full zoom.
| | |
| --- | --- |
| 26mm | 130mm |
| | |
File Quality
Shooting the Nikon Coolpix A10 at its maximum 16.1MP resolution with Fine jpeg quality produces images in the region of 7MB each. Switching to normal quality at the same resolution brings that down to roughly 4MB. Other resolution options are also available: 8MP (approx. 2MB), 4MP (approx. 1MB), 2MP (approx. 0.5MB), and VGA 640x480 (approx. 100-150KB).
| | |
| --- | --- |
| Fine | Standard |
| | |
Macro
The Nikon Coolpix A10's lens will focus as close as 10cm from your subject when the lens is at maximum wide-angle. However, the camera will only consistently focus at this distance when you switch to Auto mode and manually activate macro focussing.
Macro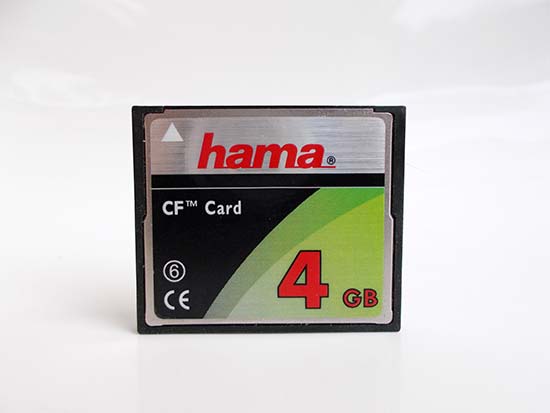 Flash
The Nikon Coolpix A10's flash has four settings when shooting in standard Auto mode: Auto, Auto with red-eye reduction, Fill flash & Slow sync. Shooting a white surface from a distance of 1.5m shows the flash provides even illumination with the lens zoomed in, though some minor vignetting is visible in the wide-angle shot.
| | |
| --- | --- |
| Flash Off - Wide Angle (26mm) | Flash On - Wide Angle (26mm) |
| | |
|   |   |
| Flash Off - Telephoto (130mm) | Flash On - Telephoto (130mm) |
| | |
With the flash is set to Fill Flash, red-eye is fairly obvious, and it's not entirely eliminated by switching to Auto with red-eye reduction. The Fill Flash shot is also out of focus, despite the A10 claiming the contrary.
| | |
| --- | --- |
| Fill Flash On | Fill Flash On (100% Crop) |
| | |
|   |   |
| Flash Auto with red-eye reduction | Flash Auto with red-eye reduction (100% Crop) |
| | |
Night
Surprisingly, the Nikon Coolpix A10 managed accurate focus for this night shot, however it's underexposed and Scene auto selector mode's decision to shoot at ISO 400 has resulted in a slow ½-second shutter speed that was very tough to hold steady.
Night Auto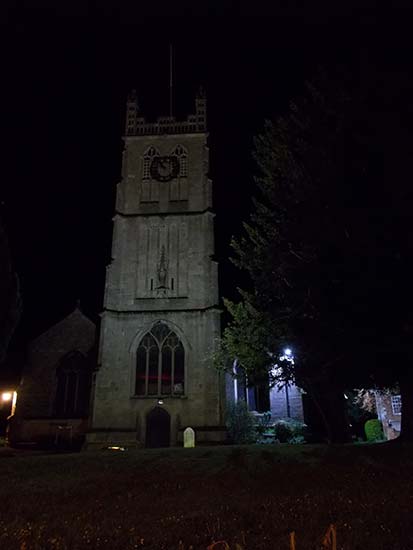 Digital Filters
The Nikon Coolpix A10 offers six filter effects, all of which are previewed live and recorded at full resolution. Your options are: Nostalgic sepia, High-contrast monochrome, Selective colour, Pop, Cyanotype, and Mirror.
| | |
| --- | --- |
| Off | Nostalgic Sepia |
| | |
|   |   |
| High-contrast Monochrome | Selective Colour |
| | |
|   |   |
| Pop | Cyanotype |
| | |
|   |   |
| Mirror |   |
| |   |