Nikon Coolpix B500 Review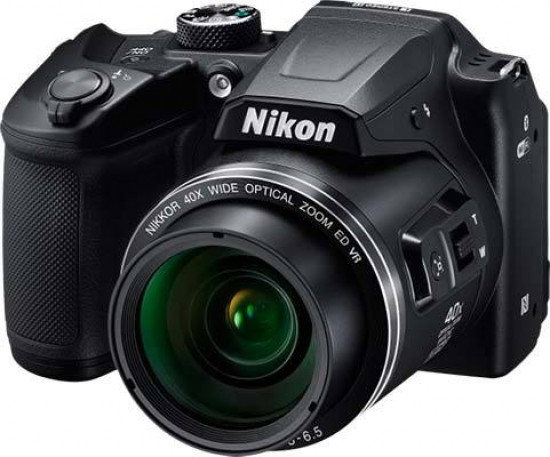 Conclusion
For anybody who is looking for a camera to take on holiday with them, which is mainly concerned about zoom ratio, the Nikon Coolpix B500 represents a good choice.
Many people also like the look and feel of a bridge camera, and this one feels nice and comfortable to hold. The screen tilting helps with some awkward angles, and although it would be nice to have a viewfinder, it's not a deal breaker when you can tilt the screen away from harsh sunlight.
The Nikon Coolpix B500 is for anybody who wants something quite basic, as there's no advanced modes. You can take a little bit of control in fully automatic modes, but you won't be able to alter aperture, shutter speed, or shoot in raw format.
The camera has some fun modes, such as Creative mode and Short Movie show that again should be appreciated by holidaying photographers, or perhaps if you're attending a party and so on.
This camera represents good value for money, being reasonably versatile, especially if you're looking for a high zoom ratio. It's best used in bright, good light, so if you think you're likely to be taking a lot of low light shots, this probably isn't the camera for you - that probably won't be too much of a problem for the average holidaying photographer.
Having AA batteries can be both a blessing and a curse, but again it makes sense for a holiday camera as you can usually find replacements easily and you won't have to worry about remembering to charge the camera.
SnapBridge is useful for sharing your shots quickly and easily without having to go through the faff of setting up a Wi-Fi connection for every shot, too. Just remember to set the transfer options to a smaller size than full resolution to make the best use of it.
The bridge camera market at the moment has a lot of options, but the Nikon Coolpix B500 is a good choice at this end of the segment, being a good choice for beginners. If you're looking for something which offers a little more control, you're likely to be disappointed though.
Ratings (out of 5)
Design
3.5
Features
3
Ease-of-use
4
Image quality
3
Value for money
4