Nikon Coolpix L830 Review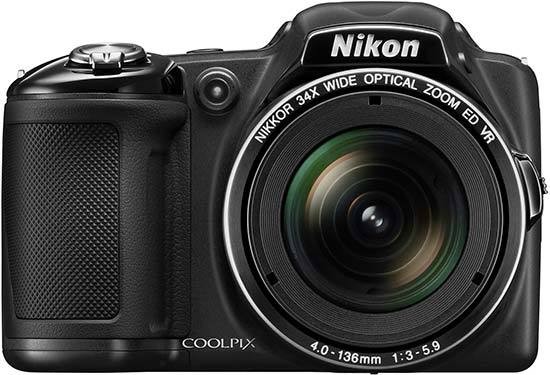 Conclusion
Like its baby brother, the L330, the Nikon Coolpix L830 is a puzzling prospect. Both cameras are certainly easy to use, but no more so than most cameras with an intelligent automatic mode. Neither can the L830 bring anything remarkable to the table in terms of image quality, performance or features. Sure, it is competitively priced, but you'll still need to factor the extra cost of a set of rechargeable AA batteries. Ultimately it's left to that 34x zoom lens to seal the deal.
But you should really ask yourself whether this is enough to compensate for the L830's extra bulk, as at this price point there's no shortage of superzoom compact cameras that'll give you at least a 20x zoom reach. The extra telephoto ability of the Nikon Coolpix L830 may be useful on a handful of occasions, but being able to slip a smaller, lighter camera in your pocket is always appealing.
Performance-wise the L830 isn't a bad camera. It's quick to focus and produces a fair amount of detail and punchy colours in the right conditions. The high-resolution monitor performs well beyond the price tag may suggest, and its tilting ability makes high and low angle shots a doddle.
However the fact remains that the Nikon Coolpix L830's image quality is nothing special, and is outclassed by smaller compact cameras costing the same or less. The sensor's lack of dynamic range and overly-cautious exposure metering make low light and high-contrast shots look drab and lifeless, whilst you need optimal lighting and a close subject to retain good detail levels. At least optically there's little to complain about though.
Should the Nikon Coolpix L830's price fall in the coming months then it may be worth the money. But until then it's hard to make a compelling case for the camera when it falls short of most compacts in almost every way except ultimate zoom reach, ergonomics and perhaps screen quality.
Ratings (out of 5)
Design
4
Features
3.5
Ease-of-use
4
Image quality
3.5
Value for money
3.5