Nikon Coolpix P950 Review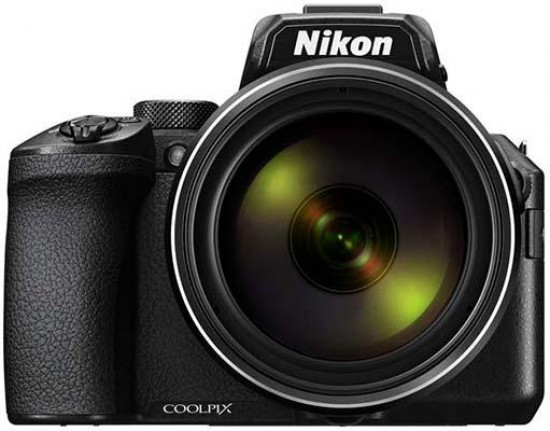 Conclusion
From the outside, the number of upgrades that have been made to the Nikon Coolpix P950, when compared to its predecessor, the P900, seem relatively few. However, at least two of those upgrades are important - the ability to shoot in raw format and the addition of 4K video recording. The former is particularly important for enthusiast photographers, and was one of the most disappointing omissions from the P900.
4K may be less important to you if you're not often shooting videos, but it's good to have it available for travel/holiday clips and family videos.
Another improvement comes in the shape of a boost to viewfinder resolution. This makes the viewfinder much more pleasant to use, and will again be welcomed by enthusiasts.
It's a shame not to see some other improvements made elsewhere though. The screen, although ever-so-slightly larger than its predecessor, remains not touch-sensitive. An odd decision in 2015, and a baffling one in 2020. We'd also like to see some better fast shooting options, to help put the Nikon P950 in the same league as other bridge cameras on the market, such as the Sony RX10 series and the Panasonic FZ2000.
At the time of writing, the Nikon Coolpix P950 retails for around £799, making it a fairly hefty investment. Its predecessor can still be picked up for almost half the price, at £449. It's worth considering whether you actually need the newer model, especially considering that both the lens and the sensor remain the same. If you can live without raw format shooting, and 4K video shooting, then you can safe yourself a good chunk of change by going for the older model.
It's also worth considering whether you might want to add just a little bit to the budget and go for the P1000, which at the time of writing is just £100 more than the P950. For your extra money, you get an even longer zoom (albeit a more unwieldy one), so if zoom is the most important factor it's worth considering.
If zoom is not the most important thing, and you're happy to go for something with a little bit less power in this area, then we'd recommend the Panasonic Lumix FZ2000, which has a larger one-inch sensor coupled with a 20x optical zoom lens. At the time of writing, it can be picked up for around £100 cheaper than the Nikon P950.
Overall, it's interesting to see Nikon still investing in this area of the market. It shows that there's still some interest in bridge cameras, perhaps particularly for travel photographers and wildlife enthusiasts who don't have the means, or the space, for the equivalent lenses you'd need for either a mirrorless or DSLR system.
Ratings (out of 5)
Design
4
Features
4
Ease-of-use
4
Image quality
4
Value for money
3.5