Nikon Coolpix W150 Review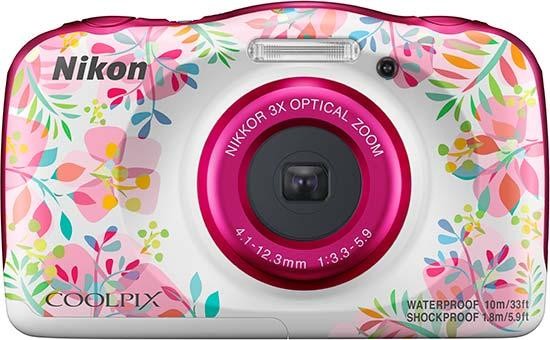 Conclusion
The new Nikon Coolpix W150 is such a minor upgrade of the previous W100 version that it's hard to recommend it in preference to its predecessor, especially as it's also more expensive at launch. We're really not sure why Nikon couldn't just have rolled out a new firmware upgrade for the W100 to add the smattering of minor new features that the new W150 introduces - but that wouldn't have generated any new sales, would it? If you can still find the Coolpix W100 in-store and potentially on sale, there's very little reason to choose the newer W150.
That's not to say that the W150 isn't still worthy of consideration, however - after all, the W100 was a decent stab at being a simple-to-use, tough camera that all the family could use, including children, thanks to its large buttons and simple menu systems. In situations where you don't don't want to use your phone for snapshots, or you don't want your kids to use your phone, the relatively affordable Nikon W150 makes a lot of sense.
It's a shame not to have a slightly better performance in terms of image quality though, especially when it comes to anything other than in good light. The Nikon Coolpix W150 is a good family camera yes, but don't expect to want to use it in every situation that your family might encounter, such as indoors, where to be honest it's outperformed by most modern smartphones.
So while the Nikon Coolpix W150 may be simply a new sales-generating product for a new financial year that doesn't really bring anything new to the table, it is still a literally solid camera that should survive the rigours of your family's adventures...
Ratings (out of 5)
Design
3
Features
3
Ease-of-use
4
Image quality
2.5
Value for money
3.5