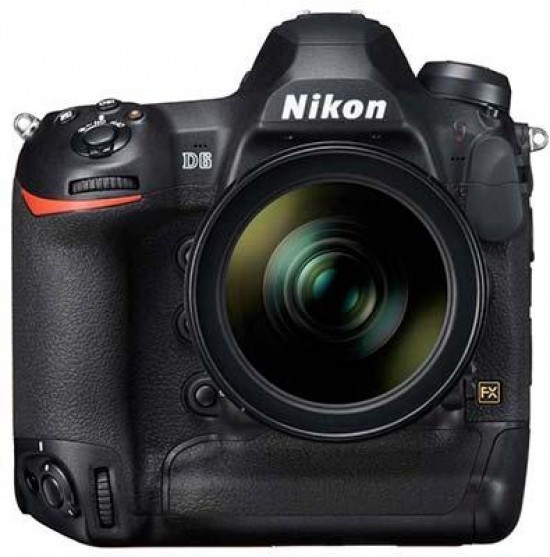 Conclusion
With full frame mirrorless cameras having come on in leaps and bounds these past few years, the Nikon D6's DSLR housing and operation feels like a bit of a throwback to traditional, less complicated times. The camera is something of an evolution over the previous model, rather than a burn-down-the-barricades revolution. Undoubtedly, rather than seeking to win over new converts its biggest possible audience is going to be current Nikon users - and in that way it's preaching to the already converted.
A specialist tool beyond the reach of most amateurs, the Nikon D6 is a sizeable investment for action photographers too, in every sense. It's bulky, quite weighty too at 1.45Kg with battery and cards inserted (but no lens) as well as pricey, as we'd expect from what is, essentially, its manufacturer's best DSLR to date. That said, it is some £200 less at the time of writing than Canon's competing EOS-1DX Mark III DSLR, so it seems churlish to complain about price points too much.
What you're getting for your investment is a complex and comprehensively featured workhorse of a camera, that, while it may well give you back ache, will also provide years of service. Lightning fast response times, including machine gun-like 14fps burst speeds for up to 200 'Fine' quality JPEGs, plus bags of detail from the now relatively modest sounding 20.8 megapixel sensor is what users will be looking for here - and the Nikon D6 delivers both in spades, images having a life-like almost three dimensional quality, such is the depth and clarity on display.
Put simply, in most respects this is Nikon's most comprehensively featured and dependable action shooter yet. Whether that's worth paying the premium demanded rather comes down to how much you can justify the expense. And whether or not you're already a rival Canon user...
Ratings (out of 5)
Design
4
Features
4
Ease-of-use
4
Image quality
5
Value for money
3.5