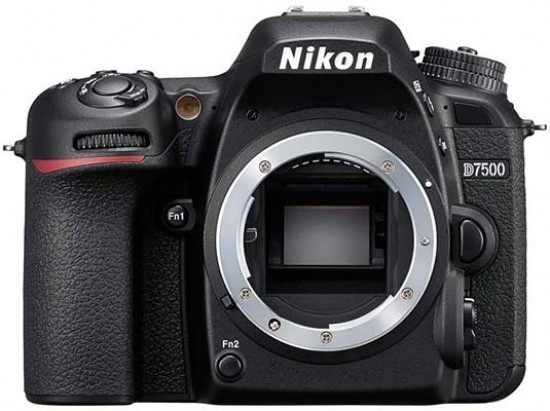 Conclusion
For enthusiasts who are excited by the D500 but didn't want to spend the high asking price it commands, the Nikon D7500 is a great alternative. With it, you almost get a mini D500, especially given that it uses the same sensor and processor combination. 
The Nikon D7500 is a great all round performer, which is well-suited to a range of different subjects that the average enthusiast is likely to tackle, and comes with a significant cost saving over the D500 - it's also smaller and lighter, arguably making it a better option for travelling. 
Images directly from the camera are generally crisp, vibrant and well-detailed. Autofocusing is quick and accurate, and although there aren't as many points as you'll find on the D500, the coverage across the frame isn't too different as the points on both are gathered in the centre of the frame. 
Using the Nikon D7500 is good, with a nice range of dials and buttons for enthusiasts to appreciate. You don't have the AF joystick that you find on the D500 though, which is a shame. A 100% optical viewfinder and a tilting touch-sensitive screen are a good combination which help you to compose your images in a variety of different ways. 
Fans of action photography would be better placed with the D500 than the D7500. The D7500 has a more modest frame rate (8fps), while the single card slot is only compatible with the slower UHS-I SD cards. If you only shoot action occasionally however, the D7500 should be just about adequate. 
Other great features at this level include 4K video recording - something which is not yet standard on enthusiast level cameras, and a good noise performance at high ISOs. Bluetooth and Snapbridge is great - when it works - but can be a little frustrating at times when it refuses to pair, hopefully this technology will only improve as kinks get ironed out. 
Overall, the Nikon D7500 is an great all-round enthusiast camera for those looking for their next step up DSLR, especially for those who don't have pockets deep enough for the D500. If you shoot a lot of action, want dual memory card slots, and more AF points, consider saving up a little bit longer and getting the more expensive camera. Otherwise, the D7500 should meet most of your needs. 
Ratings (out of 5)
Design
4.5
Features
4
Ease-of-use
4.5
Image quality
4.5
Value for money
4.5