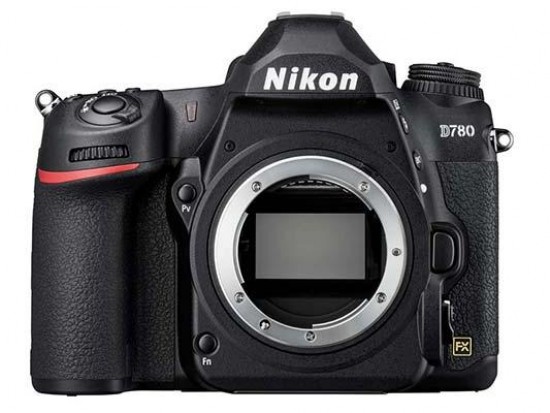 Conclusion
It's fantastic to see Nikon dedicated some time and resources to keep existing customers happy. It can be very tempting for manufacturers to get carried away with the latest and newest technology, forgetting that there are many existing customers out there who don't want to have to completely switch systems, ditch their existing lenses and shell out for entirely new ones.
As such, if you're in the market for a new full-frame DSLR, the Nikon D780 could very well be the camera for you. It has a more modest sensor compared to the D850, but that is good news for keeping file sizes manageable, for low light shooting and for enabling decent frame rates.
While there are many arguments for making a switch to mirrorless, there are probably equally as many for sticking with DSLR. Many people simply prefer the larger and more comfortable handling, while an optical viewfinder will probably always be preferable to lots of photographers. Having space for dual SD card slots is also good news for those who feel a little nervous about a single XQD slot in Nikon's mirrorless models.
If you're thinking of making the jump to full-frame from an APS-C camera and don't already have a full set of Nikon full-frame compatible DSLR lenses, whether you go for the D780 over the Z6 will likely come down to handling preferences. We'd recommend you take the time to hold both of the cameras in a shop if possible, to give you an indication of which you prefer to work with.
At the time of writing, the Nikon D780 retails for quite a bit more than the Z6. The Z6 is around 18 months old, so we do expect the price difference to even out a little in the coming months. That said, while the D780 might be more expensive as an initial outlay, if you already own a set of lenses, it's a cheaper alternative than replacing all of your DSLR lenses (though you can use your DSLR lenses with a Z mount adapter).
Overall, the Nikon D780 is a fantastic work-horse camera that is a good all-rounder for both professionals and advanced enthusiasts. Those who are working professionals already equipped with higher-specced cameras, such as the D850 or the Z7 might consider the D780 as a good second camera, while it could also be a main camera such is its versatility.
Ratings (out of 5)
Design
4.5
Features
4.5
Ease-of-use
4.5
Image quality
5
Value for money
4