Nikon Z 24-200mm f/4-6.3 VR Review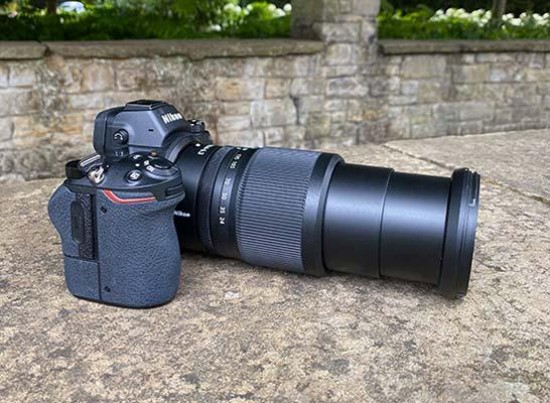 Sharpness at 105mm
The sharpness tests for this review were carried out using a real-world subject rather than a test chart. The Nikon Z 24-200mm f/4-6.3 VR lens was attached to a Nikon Z7 camera body, which in turn was mounted on a sturdy tripod. Self-timer mode was activated. Slight tonal changes are due to slight changes in natural light during the session.
The full frame at 105mm
The widest aperture at this focal length is f/6.3 at which point, the centre of the image is very sharp. It's also excellent at f/8, being ever so slightly softer at f/11, before dropping just a little at f/16 and again at f/22. At f/32, the softness is much more obvious, even at normal printing sizes. At the edge of the image, the sharpest results can be seen between f/11 and f/16.
| | | |
| --- | --- | --- |
| Aperture | Centre Crop | Edge Crop |
| f/6.3 | | |
| f/8 | | |
| f/11 | | |
| f/16 | | |
| f/22 | | |
| f/36 | | |