Olympus M.ZUIKO Digital ED 14-150mm f/4-5.6 Review

Sharpness
Sharpness at 14mm
The sharpness tests for this review were carried out using a real-world subject rather than a test chart. The M.ZUIKO Digital 14-150mm lens was attached to an Olympus E-P2 compact system camera, which in turn was mounted on a sturdy tripod. The self-timer was used to avoid any vibrations from pressing the shutter release. Slight tonal changes are due to slight changes in natural light during the session. The 100% crops represent about 1/300th of the total frame area.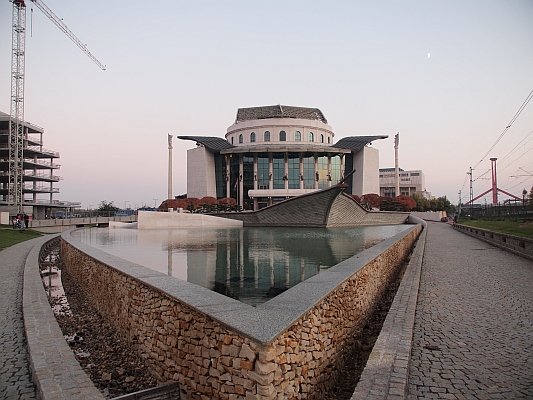 The full frame at 14mm
Centre sharpness: wide open at 14mm, this superzoom lens is sharper than it has any right to be, and it preserves this sharpness throughout most of its f-stop range, with only the f/22 setting being too soft for our tastes. Given that depth of field is already vast at f/4, we see little reason to use f/22 at this zoom setting anyway (if you need to use a slow shutter speed in broad daylight, it is probably a better idea to shoot at f/8-f/11 and use a good quality neutral density filter).
Edge sharpness: the extreme edges of the frame are quite soft at f/4 and you will want to stop the lens down to f/8 if you demand acceptable performance here.
| | | |
| --- | --- | --- |
| Aperture | Centre Crop | Edge Crop |
| f/4 | | |
| f/5.6 | | |
| f/8 | | |
| f/11 | | |
| f/16 | | |
| f/22 | | |