Olympus M.ZUIKO Digital ED 75-300mm f/4.8-6.7 Review

Introduction
The Olympus M.ZUIKO Digital ED 75-300mm f/4.8-6.7 is a new telephoto lens for the Micro Four Thirds system. Providing an effective focal range of 150-600mm in 35mm terms, the lens weighs only 430 grams, meaning it's currently the lightest 600mm equivalent interchangeable lens in the world. Constructed of 18 elements arranged in 13 groups, the lens boasts two ED elements and three highly refractive elements, and features a rear-focusing mechanism that's almost inaudible in use. The Olympus M.ZUIKO Digital ED 75-300mm f/4.8-6.7 lens is available for £799.99 / $899.95 in the UK and the US, respectively.
Ease of Use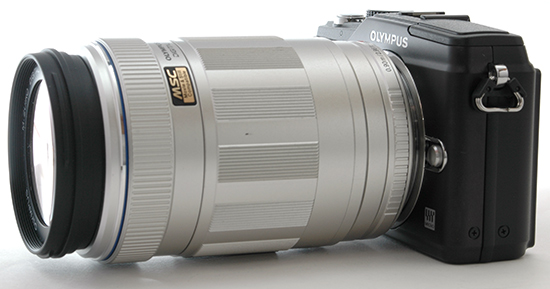 The lens attached to an Olympus E-PL2 camera body
Competing directly with the Panasonic Lumix G Vario 100-300mm f/4.0-5.6 Mega O.I.S., the M.ZUIKO Digital 75-300mm f/4.8-6.7 ED from Olympus offers telephoto enthusiasts  using the Micro Four Thirds system a marginally slower, but smaller and lighter alternative (albeit at a considerably higher price). As you can see from the photo above, it still dwarfs the Olympus E-PL2, making it look like the camera was attached to the lens rather than vice versa.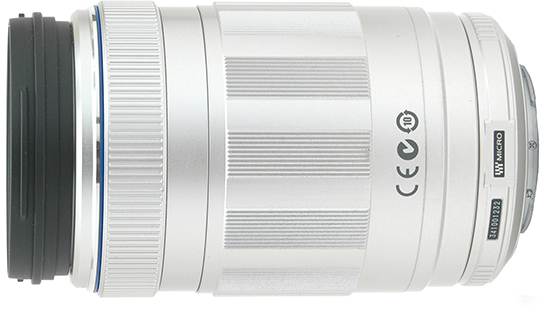 Side of the lens
The lens offers little in the way of features – there is no focus limiter, distance scale or in-lens image stabilisation on offer. Given the slow maximum aperture at the long end, the lack of IS can be a problem, especially if you wanted to use it for hand-held photography on a non-stabilised body.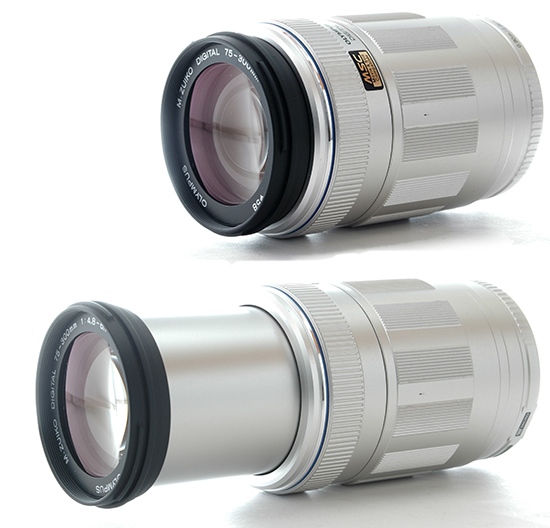 Zoomed in and zoomed out

Zooming is not internal – as you can see, the front extends considerably upon zooming to 300mm. The zoom ring is sufficiently wide and neither too stiff nor too loose. Zoom creep is not an issue. The focus ring is narrow and ribbed, and is used to give impulses to the micromotor that moves the lens elements – in other words, it is not mechanically coupled. The lens accepts filters via a standard 58mm thread around the – non-rotating – front lens element.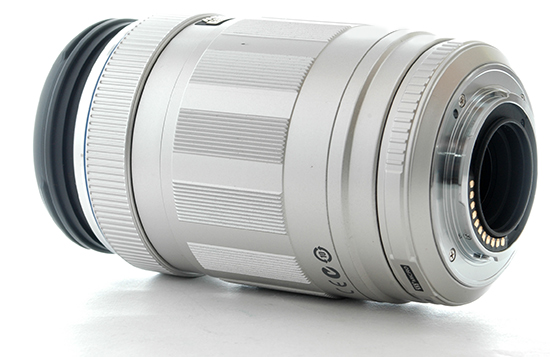 Rear of lens, isometric view
The Olympus 75-300mm f/4.8-6.7 lens may have a lot of plastic parts, but the lens mount is, thankfully, made of metal. Olympus does not claim any sort of weather resistance for this lens, and indeed you cannot see a rubber seal around the mount (note that no current Micro Four Thirds camera is weather sealed anyway).
Focal Range
At the 75mm end of the zoom range, the diagonal angle of view is 16 degrees, equivalent to that of a 150mm lens in a 35mm system.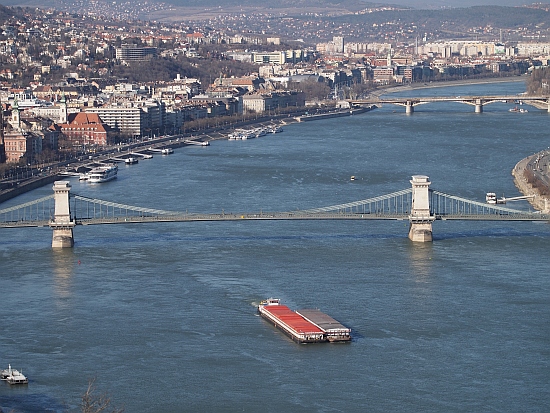 Field of view at 75mm
At the 300mm end, the angle of view narrows to 4.1 degrees, which is the same as that of a 600mm lens on a 35mm  full-frame camera.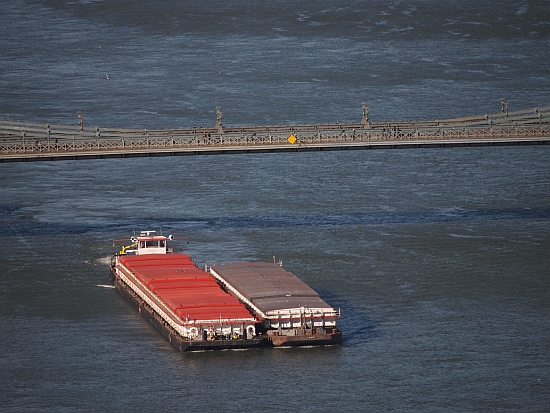 Field of view at 300mm
Focusing
With the lens attached to an Olympus E-PL2 camera body, focusing is fairly quick but by no means instantaneous. As long as you are photographing still or slowly moving subjects, you will find the focusing speed entirely adequate. Switch your camera's autofocus system to C-AF and try to photograph something more demanding – like birds in flight –, and you may find the AF speed lacking. Note: given that Micro Four Thirds cameras use contrast-detect autofocus, whose speed also depends on their sensors' read-out speed, the lens may perform better on a different or future MFT body.
Manual focusing is possible in a focus-by-wire fashion. This should not put you off using it as it feels pretty natural in use, and actually enables the camera to display a magnified view of the subject automatically, i.e. without your having to press a dedicated button or enter the menu. The focus ring is slim but adequate for the job.
Chromatic Aberrations
Chromatic aberrations, typically seen as purple or blue fringes along contrasty edges, are a non-issue with this lens. We were hard pressed to find any evidence of CA in the raw files.
Light Fall-off

With the lens set to its maximum aperture, you can see some light fall-off in the corners, but nothing excessive. You will likely only notice this when photographing a subject with large homogeneous surfaces.
Macro
This is not a macro lens. Micro Four Thirds users who demand great close-up performance should check out the dedicated Leica DG Macro-Elmarit 45mm F2.8 ASPH. Mega O.I.S. or at least the Olympus M.ZUIKO Digital 14-150mm f/4-5.6 ED superzoom, both of which have been reviewed on this site.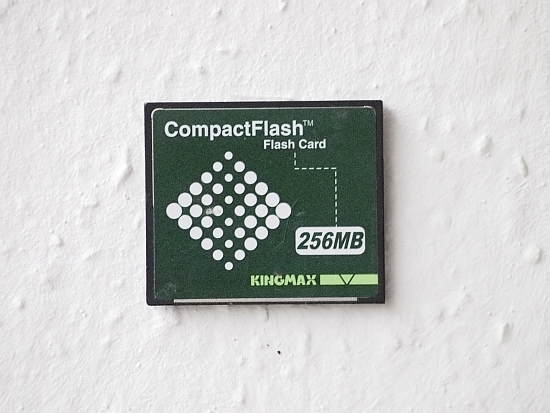 Close-up performance
Bokeh Examples
Bokeh is a word used for the out-of-focus areas of a photograph, and is usually described in qualitative terms, such as smooth / creamy / harsh etc. In the M.ZUIKO Digital 75-300mm f/4.8-6.7 ED, Olympus employed an iris diaphragm with 7 rounded blades, which has resulted in a pretty nice bokeh for a zoom lens, at least in our opinion. However, recognising that bokeh evaluation is subjective, we have provided a few examples for your perusal.
Sharpness
In order to show you how sharp this lens is, we are providing 100% crops on the following page.