Olympus TG-870 Review
November 14, 2017
|
Zoltan Arva-Toth
|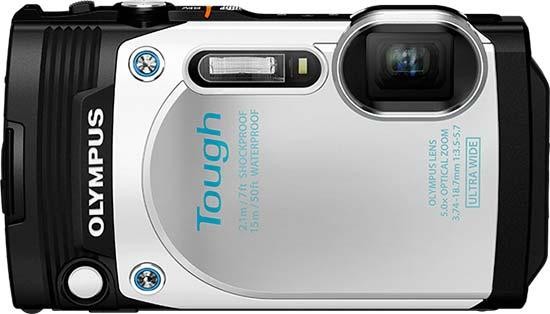 Conclusion
The Olympus TG-870 is an evolutionary upgrade to the TG-860, with the main improvements including a higher-resolution LCD panel and a new-generation GPS module capable of establishing a satellite connection faster than ever before. Otherwise, the camera is remarkably similar to its immediate forebear.
This means that the versatile – if somewhat slow – 21-105mm equivalent, f/3.5-5.7 lens has been carried over, which is great news if you would like to capture a variety of subjects ranging from wide vistas and underwater scenes to head-and-shoulders portraits. The 1/2.3"-type 16-megapixel CMOS sensor is also present and correct, turning out entirely acceptable images at the camera's base sensitivity setting of ISO 125/22°. Unfortunately, the slowish lens means that you often need to go above that to capture a sharp image, and that's where image quality starts to suffer as a result of increasing noise levels and heavy-handed noise reduction. In some cases, a modern smartphone with a fast prime lens will be able to capture a more usable image – then again, most smartphones do not offer a 5x optical zoom, let alone the kind of water-, dust- and crushproofing as the Olympus TG-870.
The camera has a number of additional tricks up its proverbial sleeve, ranging from wireless flash control to one-touch white balance and 1080/60p movies with optical zoom and stereo sound, to a well-working image stabiliser. Overall, it's a fairly well-rounded offering, although we wish you could set the shutter speed manually in at least some of its many shooting modes. 
If you are looking for a similar camera with a faster lens, less pixel-packed sensor, raw image capture and a wider accessory range, Olympus's own Stylus Tough TG-5 offers a viable alternative at a higher price – although you'll need to put up with a fixed and lower-resolution screen and a somewhat less versatile zoom range. Other rivals include the Ricoh WG-50 and WG-5 GPS, as well as the Panasonic Lumix FT-5 and the Nikon Coolpix W300.
Ratings (out of 5)
Design
3.5
Features
4
Ease-of-use
4
Image quality
4
Value for money
4