Olympus TG-870 Review
November 14, 2017
|
Zoltan Arva-Toth
|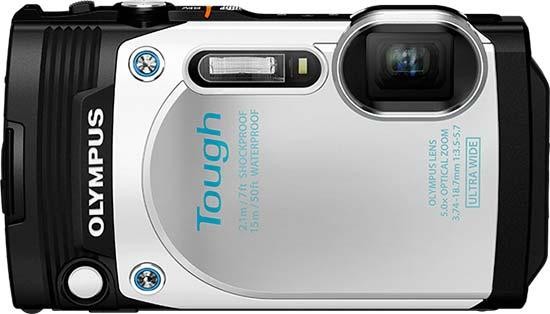 Image Quality
For a compact camera with a tiny, pixel-packed sensor, the Olympus Stylus TG-870 produces images of entirely acceptable quality – at least when shooting at its base sensitivity setting of ISO 125/22°. Unfortunately, once you go above that, the image quality starts to suffer as a result of increasing noise levels and heavy-handed noise reduction. And, given the camera's fairly slow lens, you'll definitely need to shoot at higher sensitivity settings once light levels start to drop. At least when photographing still subjects, you can engage the TG-870's integrated image stabiliser, which does a good job of compensating minor vibrations caused by shaky hands, especially if you choose the "While Exposing" setting from the menu. Alternatively you can mount the camera on a tripod, courtesy of its dual tripod sockets. Night photography enthusiasts should take note that the slowest shutter speed on offer is only 4 seconds, which is only available in the Night Scene mode – but at least the TG-870 offers a Live Composite mode enabling you to capture star trails and similar images. The sensor's dynamic range is limited, but the Backlit HDR mode offers a handy workaround.
Colours are, for the most part, realistically rendered, with an additional vivid colour option available to draw on should you be faced with otherwise drab, sludgy skies and environs that could do with a saturation boost to maintain visual interest. In addition we have Olympus' Art Filter digital effects to dip into, which are best used sparingly.
Noise
The Olympus TG-870 has seven selectable sensitivity levels ranging from ISO 125 to ISO 6400. At the base setting of ISO 125, the camera produces entirely acceptable images, but as you go up the sensitivity ladder, the image quality starts to suffer as a result of increasing noise levels and heavy-handed noise reduction.
| | |
| --- | --- |
| ISO 125 (100% Crop) | ISO 200 (100% Crop) |
| | |
|   |   |
| ISO 400 (100% Crop) | ISO 800 (100% Crop) |
| | |
|   |   |
| ISO 1600 (100% Crop) | ISO 3200 (100% Crop) |
| | |
|   |   |
| ISO 6400 (100% Crop) |   |
| |   |
File Quality
There are two JPEG quality settings available on the Olympus TG-870, including Fine and Normal.
| | |
| --- | --- |
| Fine | Normal |
| | |
Focal Range
The lens has a 35mm equivalent focal range of 21-105mm, which is very useful and versatile. There's an amount of barrel distortion at the wide end but not as much as we expected to see froma 21mm equivalent lens.
21mm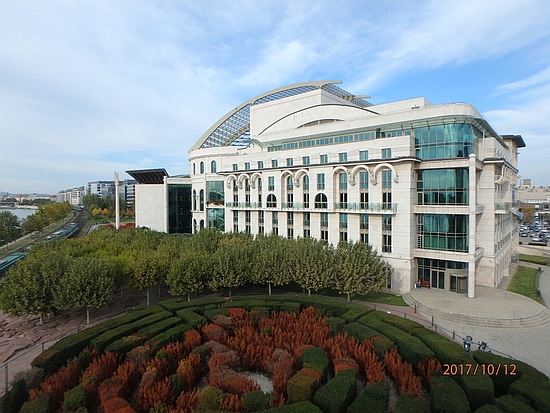 105mm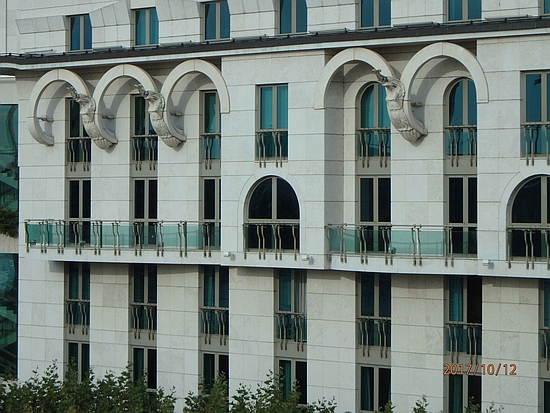 Sharpening
Images from the Olympus TG-870 tend to be fairly sharp in the image centre, but still benefit from a little boost in an editing suite. However, if there's a lot of noise in the picture, this can have a tendency to exacerbate and reduce the overall quality of viewing
| | |
| --- | --- |
| Original (100% Crop) | Sharpened (100% Crop) |
| | |
|   |   |
| | |
Chromatic Aberrations
The Olympus TG-870 does a very good job of controlling chromatic aberrations, although purple or green fringes can sometimes be spotted along contrasty edges.
| | |
| --- | --- |
| Chromatic Aberrations 1 (100% Crop) | Chromatic Aberrations 2 (100% Crop) |
| | |
Macro
The Olympus TG-870 has a super macro mode. In the latter, you can get as close as 1cm to your subject but properly lighting your subject can be difficult. To address this, the Olympus TG-870 offers a handy LED light, which is used to illuminate the subject. The optical zoom remains usable in Super Macro mode, although the zoom range is somewhat truncated.
Macro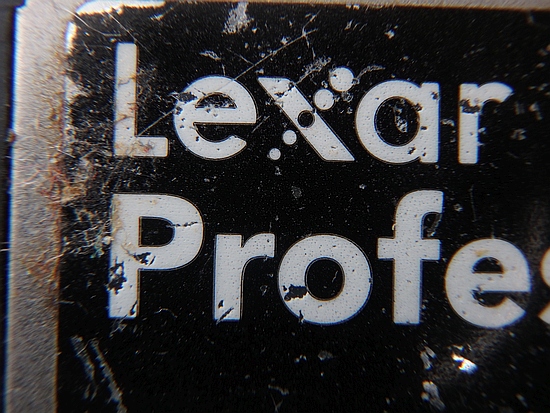 Flash
The available flash settings are Auto, Red-eye reduction, Forced on, Forced off, Remote control (yes, the Olympus Stylus TG-870 can control Olympus's wireless RC flash units and dedicated underwater strobe) and Slave. With the flash turned off, the camera doesn't show any obvious signs of vignetting at wide-angle or full zoom. However, it does occur when the flash is on. Certainly at wide-angle, at least. It's less so at full zoom, but on a plain white wall, it's still noticeable
| | |
| --- | --- |
| Off - Wide Angle (21mm) | Fill-in - Wide Angle (21mm) |
| | |
|   |   |
| Off - Telephoto (105mm) | Fill-in - Telephoto (105mm) |
| | |
The built-in flash has a red-eye reduction mode but as shown here it cannot really eliminate the problem.
Fill-in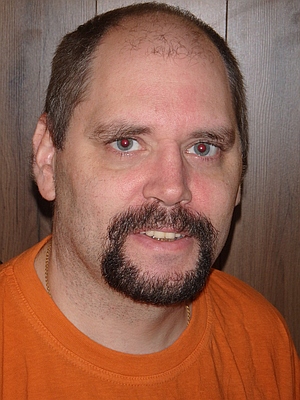 Red-eye Reduction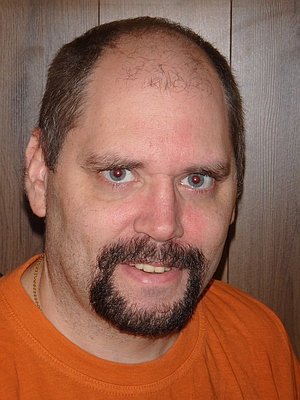 Night
The TG-870's minimum shutter speed is 4 seconds in the Night Scene mode but in P mode, the camera will not pick a shutter speed slower than ½ second, which may be inadequate if the scene is poorly illuminated.
Night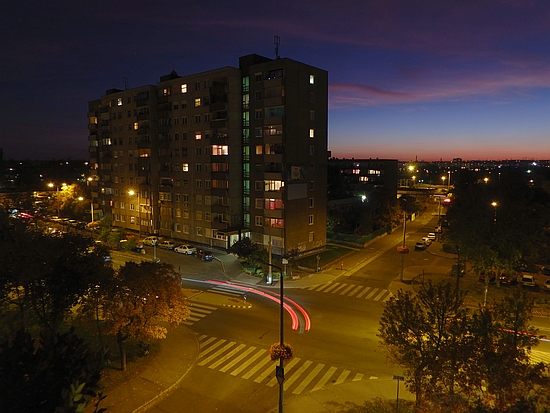 Live Composite
The Olympus TG-870 has an ingenious Live Composite mode, in which the camera – which must be mounted on a tripod – shoots multiple images, takes newly bright areas only, and composites them into a single image. This is useful when shooting light traces or star trails. You can capture them without overexposure while checking the progress.
Live Composite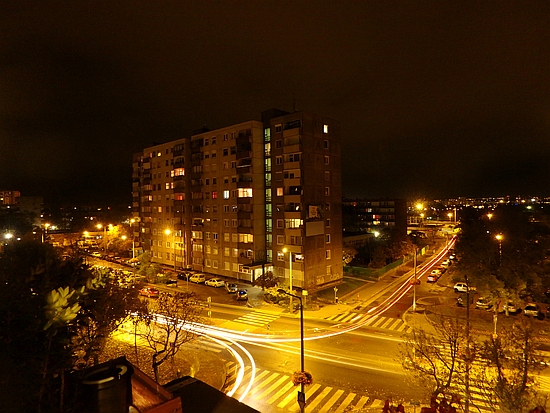 Picture Modes and Art Filters
There are 13 Art Filters on offer, including Pop Art, Soft Focus, Pale & Light Colour, Light Tone, Grainy Film, Pinhole, Diorama, Cross Process, Gentle Sepia, Dramatic Tone, Key Line, Watercolour and Vintage, Additionally, the camera has 7 Picture Modes including Vivid, Natural, Muted, Fish Eye, Sparkle, Reflection and Fragmented.
Panorama Modes
The camera can capture 180° (standard) or 360° (full) panoramic images automatically – all you need to do is swing the camera in the desired shooting direction, and the TG-870 does all the rest for you. Alternatively, there is a Manual Panorama option, in which three frames are taken and combined by the camera. The user composes the shots using the guide frame and manually releases the shutter. The camera automatically combines the frames into a single panorama image.
180 Degree

360 Degree

Selfie Mode
The Olympus Stylus Tough TG-870 has a dedicated Selfie mode, which facilitates the capture of self-portraits, with the tilting screen facing the photographer. The optical zoom remains usable in this mode, so you are not stuck with the 21mm setting. The camera tries to optimise exposure and white balance for your face.
Live Composite
Aspect Ratios
The sensor has an aspect ratio of 4:3, but you can also choose from a range of options incuding 3:2, 16:9 and 1:1 (square). These all involve various amounts of in-camera cropping.
Image Stabiliser
The Olympus Tough TG-870 has a body-integral image stabiliser, which has two modes of operation: Always On and 'While Exposing.' We have found that the latter produces superior results. You can also turn the image stabiliser off when the camera is mounted on a tripod.