Olympus Zuiko Digital ED 50-200mm f/2.8-3.5 SWD Review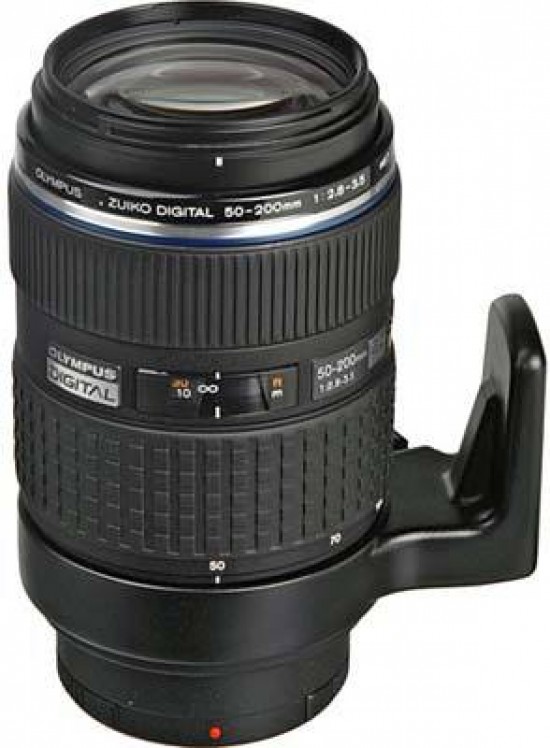 Conclusion
The Olympus Zuiko Digital 50-200mm f/2.8-3.5 ED SWD is an excellent telephoto zoom lens for the Four Thirds system. At first sight, it may look bulky and heavy, but when you remind yourself that it covers an angle-of-view range similar to that of a 100-400mm lens on a 35mm camera, you immediately realise that it's actually quite compact, especially if you factor in the bright maximum aperture, too.
Build quality is outstanding, with a solid construction and superb fit and finish. It's also very good in the optical department, showing pretty consistent sharpness results across most of its aperture range. The moderate vignetting, lack of chromatic aberrations, and good close-up performance also make this lens an attractive proposition. In terms of features, we liked the distance scale, detachable tripod collar and weather sealing - even if we have some reservations with respect to dustproofing in an extending zoom -, but would have liked to see a focus limiter, and in-lens image stabilisation for the sake of those who would like to use this lens on a non-stabilised camera body.
The Supersonic Wave Drive (SWD) auto-focus motor operates smoothly and very quietly. AF performance on the Olympus E-5 was excellent in most cases, with the camera-lens combo being able to track fast-moving subjects such as kids and pets with remarkable ease. All the more surprising was, then, that in some cases subjects that should not have posed a challenge to the AF system - such as a stationary target in good light - would cause focus hunting and indecisiveness. This "dual" behaviour was rather puzzling, making the otherwise fast AF less dependable than we would have liked.
In summary, the Zuiko Digital ED 50-200mm f/2.8-3.5 is a good choice for Four Thirds users looking to upgrade from their 40-150mm kit lenses, especially if they can't fork out thousands for "top pro" glass such as the manufacturer's 35-100mm f/2 and 90-250mm f/2.8 offerings.
Ratings (out of 5)
Design
4.5
Features
3.5
Ease-of-use
4
Image quality
4.5
Value for money
3.5