Panasonic Lumix DMC-LZ30 Review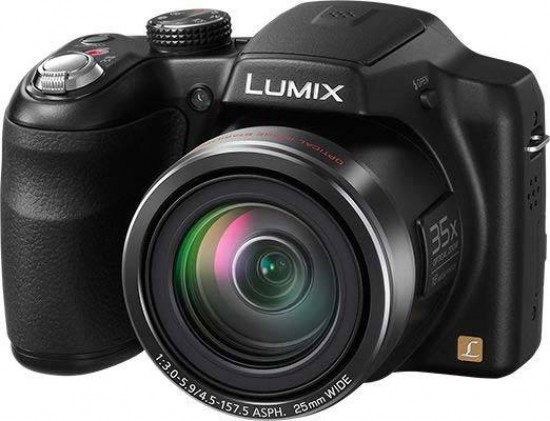 Image Quality
Image quality is arguably the most important part of the test. If the camera can't create decent images then it's not worth getting, right? At full resolution, the Panasonic Lumix DMC-LZ30 records images around 4.5Mb in size. Drop that down to the normal compression and the pictures are around 3.15Mb.
Noise
What can we say about the noise results from the Panasonic Lumix DMC-LZ30? Mid-range tones and hilights look great. They're sharp, clean and well exposed. Then we look at the low key areas such as shadows and dark materials in the pictures. Our test shots show blotches of red and blue noise showing through at ISO 100. That's not good by all accounts. Move through to ISO 200 and the colour issues get worse in terms of volume, but not intensity.
At ISO 400, the blue and red seems to drop off, arguably combated by noise reduction software. However, if NR was at work, it would have done a better job so we wonder what it's been doing all this time. Image detail has started to degrade and sharp edges are starting to get broken down.
Move up to ISO 800 and the green drops off with just blue showing this time. Details are getting smudged about in a bid to remove salt and pepper noise. Primary colours are desaturated to try and cap the colour coming through. At ISO 1600 sharp edges are soft and squidgy while primary colours are barely there. Green noise is back which is just really odd.
| | |
| --- | --- |
| ISO 100 (100% Crop) | ISO 200 (100% Crop) |
| | |
|   |   |
| ISO 400 (100% Crop) | ISO 800 (100% Crop) |
| | |
|   |   |
| ISO 1600 (100% Crop) |   |
| |   |
Focal Range
The focal length of the Panasonic Lumix DMC-LZ30 is 35x. That ranges from 25mm at the wide end to an eyebrow raising 875mm at the top end. There's also the option to increase that to 78.8x zoom using the Extra Optical Zoom function. It reduces the resolution to 3 megapixel and uses the centre of the sensor to bring the subject closer. It's a feature that's been available on some Canon high end compacts – such as the G series – for some years now.
| | |
| --- | --- |
| 25mm | 875mm |
| | |
Sharpening
We don't normally see a difference in image quality when using the sharpening tools in editing suites such as Adobe Photoshop. This is because when the image goes through the processor, one of the things it does is sharpen the picture. Still, we saw a definite increase in sharpness on our test shots.
| | |
| --- | --- |
| Original (100% Crop) | Sharpened (100% Crop) |
| | |
|   |   |
| | |
File Quality
The Panasonic Lumix DMC-LZ30 has 2 different image quality settings available, with Fine being the highest quality option. Here are some 100% crops which show the quality of the various options, with the file size shown in brackets.
| | |
| --- | --- |
| 16M Fine (4.52Mb) (100% Crop) | 16M Normal (3.16Mb) (100% Crop) |
| | |
Chromatic Aberrations
Chromatic aberration is seen easily on high contrast edges which are generally light over dark. They show as various colours and it happens because the camera hasn't focused all the colours of the spectrum on the sensor.
| | |
| --- | --- |
| Chromatic Aberrations 1 (100% Crop) | Chromatic Aberrations 2 (100% Crop) |
| | |
Macro
There are two close focusing modes on the Panasonic Lumix DMC-LZ30. Panasonic say that the camera can get as close as 1cm but that's an ambiguous statement to make. It can only do that in Super Macro which cuts off the zoom function. Normal macro focuses further away and while the lens kept flashing the words 0.3m at us (30cm), we got to around 10cm.
| | |
| --- | --- |
| Macro | Macro (100% Crop) |
| | |
Flash
At wide-angle, the Panasonic Lumix DMC-LZ30 does suffer from vignetting in the corners of the frame. It remains as you zoom in, but the camera can't focus on it as well, so it phases out to be barely noticeable. Our test was against a white wall. In normal shooting conditions, you won't see that. Adding flash stabilises the light and increases it slightly. However, it is an intelligent flash system and will work with the metering to give the impression of ambience.
| | |
| --- | --- |
| Flash Off - Wide Angle (25mm) | Flash On - Wide Angle (25mm) |
| | |
|   |   |
| Flash Off - Telephoto (875mm) | Flash On - Telephoto (875mm) |
| | |
The Panasonic Lumix DMC-LZ30 has a red-eye removal software program, so if you do get it. You can completely eliminate it. However, in our tests, we never got it and we think this is down to the fact that it's a pop up type. Because of the angle that the light enters the pupil, it doesn't bounce off the retina in  a way that will reflect into the camera lens.
| | |
| --- | --- |
| Forced On | Forced On (100% Crop) |
| | |
|   |   |
| Auto/Red-eye Reduction | Auto/Red-eye Reduction (100% Crop) |
| | |
Night
We tested the Panasonic Lumix DMC-LZ30 using the Night scene mode and Program mode. Because of the camera's seeming inability to remove noise at low ISO, the processor has worked overtime on the long exposures of the night shots. In Night mode, the camera selects the ISO although in our test it chose ISO 100. Night mode does benefit from a longer shutter speed selection. In Program, the camera is limited to one second.
We did get to choose the white-balance setting in Program mode though and it shows with a much more balanced colour temperature.
| | |
| --- | --- |
| Night Scene | Night Scene (100% Crop) |
| | |
|   |   |
| Night Program | Night Program (100% Crop) |
| | |