Panasonic Lumix G100 Review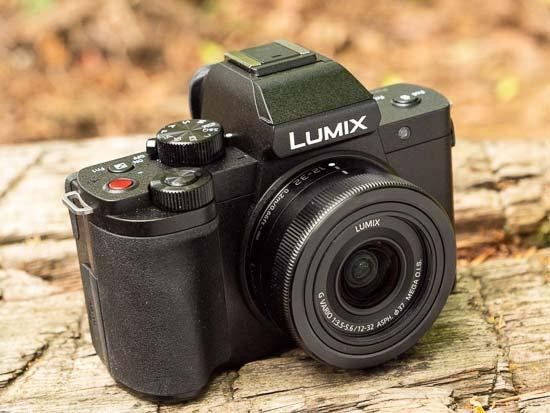 Conclusion
So how do we summarise our time using the Panasonic Lumix G100? It's a camera with a split personality, showing areas of brilliance for both image making and V-Logging, but consequently areas of real compromise.
For photography, it has the feel of an entry level camera and the restrictions that come with that (no AF/ MF button being one), but then it packs the well-regarded 20.3MP sensor and an incredibly good vari-angle touchscreen and EVF.
For V-Logging, there is some innovative tech and handy features. Technically, OZO Audio works well and the quality of audio is respectable, plus an external mic can be attached.
We love the ease of use for V-Logging in the video selfie mode, where your key camera settings are taken care of, most notably sound and autofocus. We'd wholeheartedly recommend the G100 kit over a body only option because the 12-32mm lens and tripod grip complement the camera so well.
Sadly, there are some crucial drawbacks for V-Logging. With no IBIS and a stabilisation sensor crop, you won't be able to use the camera to its full 4K potential for walking and talking to camera videos. The continuous AF wanders too, so don't expect all of your videos to be completely sharp on, well, you.
Ultimately, you're not getting the most out of 4K video, both performance-wise and image quality-wise, but full HD videos are great. Casual V-Loggers should be happy with the Lumix G100, but there are more compelling alternatives (including some listed below) for those seriously in the business.
Rating the Panasonic Lumix G100 is tricky because the sum of all parts should result favourably. But it's those areas of compromise for image making and V-Logging that bring it down a peg or two.
Our final word is that the tiny Lumix G100 is a more compelling photography camera, with an added bonus of V-Logging and we can really see it as a travel and family-friendly camera. If the price comes down too, it would be a great entry point to Panasonic's micro-four-thirds system.
Ratings (out of 5)
Design
4
Features
4
Ease-of-use
3.5
Image quality
4
Value for money
3.5