​Panasonic Lumix LX100 II​ Review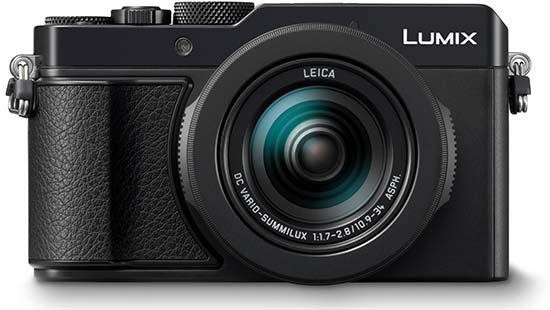 ​Panasonic Lumix LX100 II​ First Impressions
Photography Blog attended the London, UK launch of the new Panasonic Lumix LX100 II to find out just what this new premium compact camera is capable of...
Introduction
Panasonic has announced the LX100 Mark II – following on from the LX100, which was debuted all the way back in 2014. Now in its seventh generation, this latest premium LX compact camera is aimed at travel and street photographers looking for something small and light.
It uses a Four Thirds sensor – the same size as the sensors you'll find in Panasonic's compact system cameras. As with the previous generation, the sensor is accompanied by a Leica DC VARIO –SUMMILUX f/1.7-f/2.8 3x optical zoom lens.
New features include a touch-sensitive screen, more 4K Photo features, USB power charging and new creative options.
When the Lumix LX100 launches in October, the price will be £849. Anybody who pre-orders the camera can take claim a free battery pack for charging on the go.
Ease of Use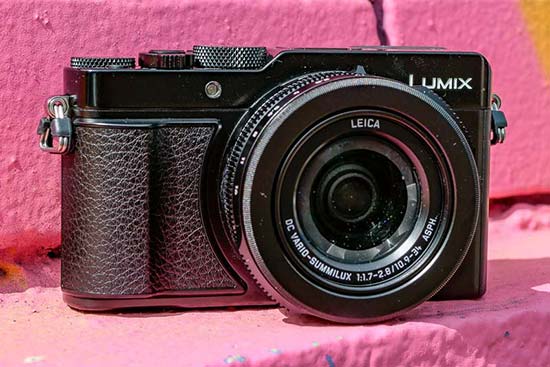 In terms of size and design, the LX100 Mark II is very similar to its predecessor. It's small and light, but it's not quite compact enough to fit into a trouser pocket – you should have better luck with a jacket pocket or small bag.
That said, for travelling photographers keen to keep their kit bag to a minimum, it's a great compromise between size and high-quality thanks to the large sensor. A new chunkier grip makes the LX100 Mark II feel comfortable in the hand, with a protruding thumb grip on the back helping that even further.
These days, a 3x optical zoom lens may not sound like its all that flexible, but consider that at 24-75mm equivalent, it's very similar to the classic 24-70mm focal length used with DSLR cameras.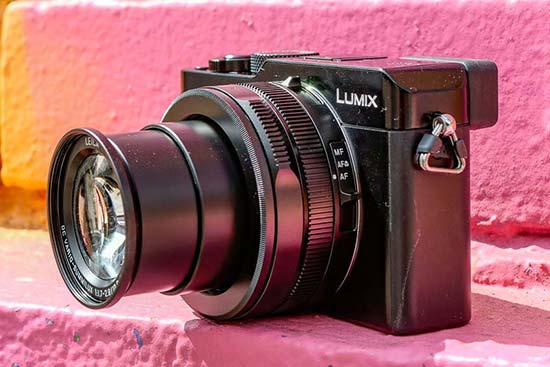 Designed to appeal to enthusiasts who want camera controls at their fingertips, the LX100 Mark II uses a classic control layout. On the camera's top plate there's a shutter speed dial and an exposure compensation dial, while aperture is controlled via a ring around the lens. A switch around the base of the lens can also be used to quickly switch between the multi aspect-ratios the camera sensor offers (16:9, 4:3, 3:2, 1:1).
Another lens ring sits behind the aperture ring. This can be customised to change various different settings depending on your preference from the main menu. An Fn1 button on the top plate can also be customised, while there are a further four custom buttons on the back of the camera.
The back of the camera sees a pretty standard button layout, with a four-way navigational control which doubles up as a scrolling dial. New for the LX100 Mark II is the addition of a touch-sensitive screen, which you can use to move the focus point around the screen, make changes to various menu items and flip through your images in playback.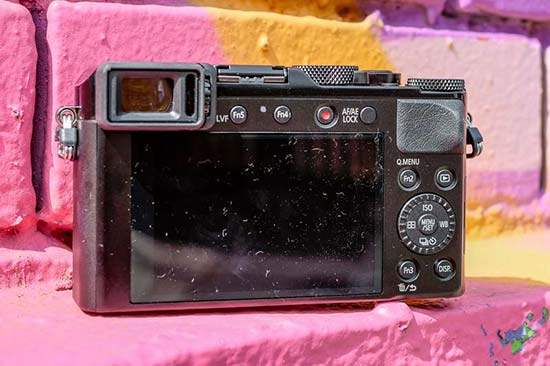 As this camera is aimed at street photographers, it would have made sense for the screen to be tilting – but perhaps it would have made the overall camera too bulky – it's a bit of a shame though for ultimate discreetness.
The electronic viewfinder has an eye-sensor which automatically switches it on (and the screen off) for a seamless transition between using either option to compose your images. The viewfinder displays a bright and clear view of the scene and comes in extremely handy when shooting in bright light.
Another new feature for the LX100 Mark II is the ability to charge the camera via USB. This makes a lot of sense for a camera which is aimed at travelling photographers – being able to quickly charge using a battery pack while on the go is extremely useful.
Image Quality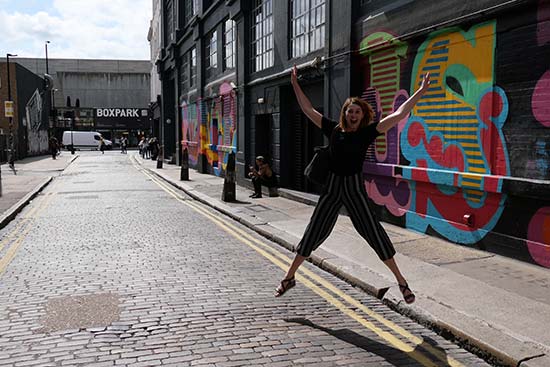 So far we've only had chance to shoot with a pre-production model of the Panasonic LX100 II. All sample images should be viewed with that in mind – final image quality may be slightly different.
That said, early indications are very positive. Colours are nicely rendered and saturated, while the overall impression of detail is excellent. I'll be keen to put the LX100 II through some low-light testing as so far I've only been able to use it in brightly lit conditions
Early Verdict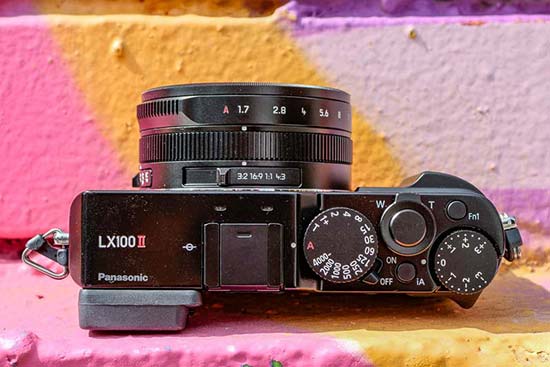 The LX100 was an extremely well-liked camera, being a fantastic option for travelling photographers. These days, there's arguably even more options for this kind of photographer, so whether the LX100 Mark II can stand out in this crowded market remains to be seen.
It still represents a great compromise between high image quality thanks to the large sensor and portability, something which very few – if any – other cameras offer to quite this extent.
Panasonic has taken four years to update this model, and while there are some notable improvements, it's probably more of a refinement or incremental upgrade than complete overhaul. The only major disappointment is the decision not to include a tilting screen – but it's understandable wanting to keep the size of the camera to a minimum.
Making it more of an incremental upgrade is not necessarily a bad thing – after all, if the concept and execution were popular, altering the formula wouldn't make much sense. It'll be interesting to see exactly how well the final sample of the LX100 Mark II fares – watch this space.