Panasonic Lumix TZ95 Review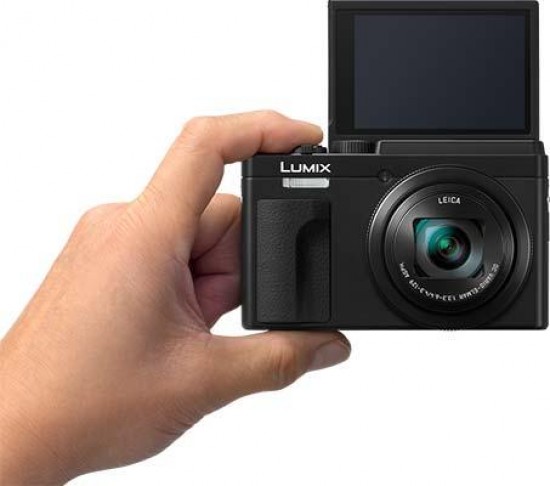 Conclusion
Just under £400 / $450 is still a fair amount to spend on a travel compact camera, even if it does offer a broad zoom range, 4K photo and video functionality, and a rock solid build quality like this one from Panasonic. Yes, we may have liked a larger one-inch sensor rather than the modest, small 1/2.3-inch chip supplied here, but that would have inevitably meant a hike in price, alongside other technical considerations.
While we'd conclude that the Panasonic Lumix TZ95 / ZS80 is in many respects an impressive little travel photography option for when you want something with a larger lens and broader focal range than your typical smartphone can manage – along with supplying plentiful creative options – if you do want to dig a little deeper however, there are, inevitably, little operational niggles here.
One that continually frustrated us was how easy it is to accidentally obscure the built-in flash's window with the finger of your right hand when gripping the camera. Perhaps a small pop up flash would have been the answer? If you disable or avoid the flash, especially in low light, the result will typically be blurred images, especially if shooting handheld. That said, we found propping up the camera and utilising the self-timer to avoid jogging it when firing the shutter can sometimes return perfectly usable results as our sample night time images show if you don't want to lug around a tripod.
However, in most other respects the Panasonic Lumix TZ95 / ZS80 remains a competent and reliable all-in-one pocket zoom option for when you want something unobtrusive yet with a bit more 'poke' than your mobile phone. A solid four out of five across the board in each rating category means that this one is well worth further consideration and closer investigation if you're about to embark on that romantic weekend break – or want a relationship with a camera that is even longer term.
Ratings (out of 5)
Design
4
Features
4
Ease-of-use
4
Image quality
4
Value for money
4