Sony Cyber-shot DSC-QX30 Review
November 5, 2014
|
Amy Davies
|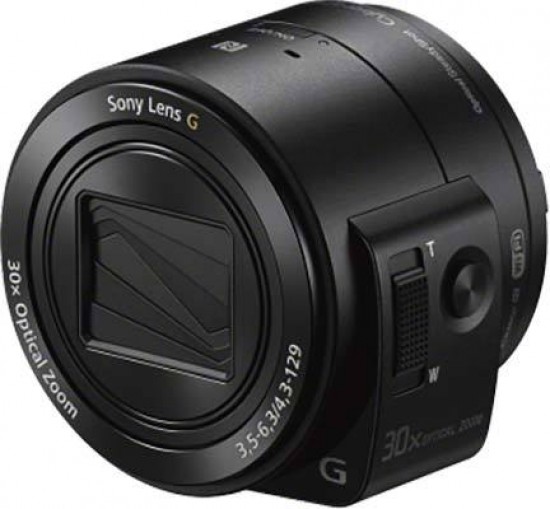 Conclusion
Once again, Sony has produced something which is capable of producing some excellent images, but it has a unique set of quirks when it comes to usability that you only get with QX cameras.
The idea behind these cameras that they give you lots more flexibility than your average smartphone, and of course, that is true, but when using it becomes so much more difficult than your phone - or indeed - a standard smartphone, the appeal of them starts to wear off.
Perhaps the biggest problem with the Sony Cyber-shot DSC-QX30 is the time it takes to connect to your smartphone or tablet - while your phone or dedicated compact camera is almost instant, here you've got to wait for the connection to be made - at best that might be just a few seconds, but still long enough for you to have missed the moment. At worst, the camera refuses to connect at all and you're left frustrated by the device.
There's also the issue of it being a little unwieldy to use - it's quite a large device to attach to the average smartphone which is flat and therefore doesn't offer much in the way of a grip. Its shape also means you can't slip the Cyber-shot DSC-QX30 into your pocket as you can with plenty of other dedicated compact cameras which also boast the same type of zoom range.
It's also crucial to remember that using this camera relies on the battery life of your smartphone - which is the sales of portable battery charges is anything to go by - can be less than reliable. So, if you're looking for something for a holiday or travel camera, you'd probably still be better off looking for a standard compact camera.
On the plus side, image quality is good, and it is good to have the opportunity to use something which zooms to such an extent as opposed to the fixed (optical at least) length lens of the average smartphone.
Overall the Sony Cyber-shot DSC-QX30 is an interesting concept, but there's still some quirks that need to be ironed out to make it even better. If you like taking a lot of selfies, group photos or others that require you to have a device separate from the screen, it's particularly appealing.
Ratings (out of 5)
Design
3.5
Features
3.5
Ease-of-use
4
Image quality
4
Value for money
3