YI 4K+ Action Camera Review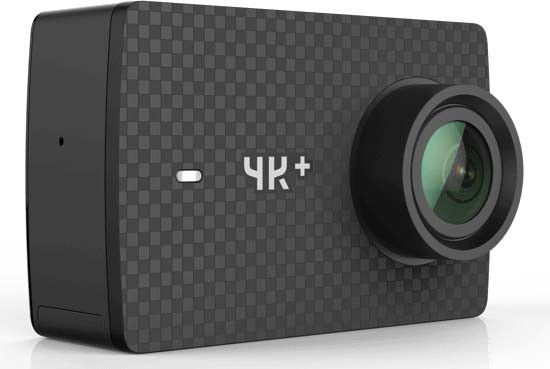 Image Quality
As the YI 4K+ uses the same sensor as its predecessor, we weren't expecting there to be too much difference in image quality. Although it's true that most users of this camera will be predominantly using it to record video, it's relatively capable as a stills camera - especially if you want to just grab the odd wide-angle shot. 
The overall impression of detail when looking at an image taken at a low ISO is pretty good. You can see some image smoothing if you zoom in at 100%, but fine detail is hardly the point of a camera like this. Colours are well saturated and vibrant, too. 
It's definitely worth switching on the distortion correction setting when shooting stills, as it makes quite a big difference - leaving photos looking a lot more natural than when it's not switched on. 
In low light, the YI 4K+ doesn't perform amazingly well, so it's unlikely you'll want to use it for that kind of purpose all that often. 
When it comes to video recording, the quality is impressively smooth and fluid. Shooting at 60fps while utilising 4K makes the YI 4K+ stand out from others on the market, increasing its appeal to those who are towards the more professional end of the market. It should be noted that image stabilisation is only available when shooting at 30fps, so you might want to mount the camera to a tripod or use it on a sturdy surface if recording at 60fps. 
4K is the best quality, but 1080p is also very good if you're trying to save space on your memory card.