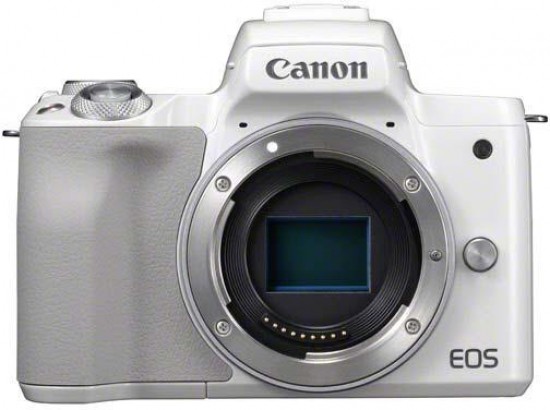 First Impressions
Last week we spent some time shooting with the new Canon EOS M50 compact system camera in London, UK, at the official Canon press event for the M50, EOS 4000D, and EOS 2000D cameras. Check out our first impressions of using the Canon M50 camera now...
Canon EOS M50 - Ease of Use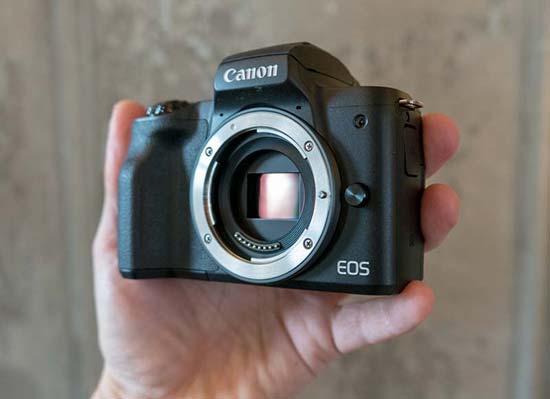 At first glance the Canon M50 looks like a miniature DSLR, with a centrally located electronic viewfinder that's in-line with the lens mount, generously sized hand-grip given the diminutive proportions of the camera, both a pop-up flash and a flash hotshoe, and even a proper shooting mode dial on top.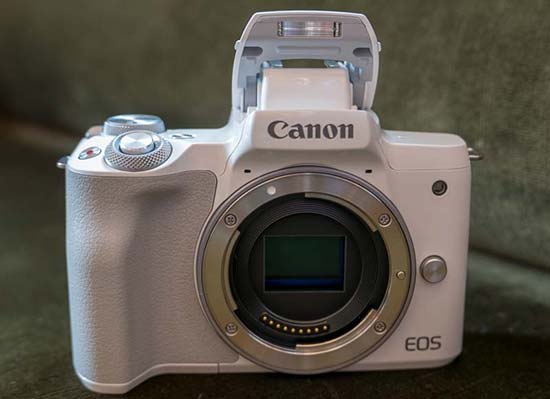 From the rear, though, it's clear that the M50 is targeted more at beginner photographers, rather than prosumers, with very few buttons available for controlling the camera. While the touchscreen goes some way to alleviating this, the EOS M50 is very much a consumer camera that can be a little frustrating to use at times if you want to frequently change the key exposure settings.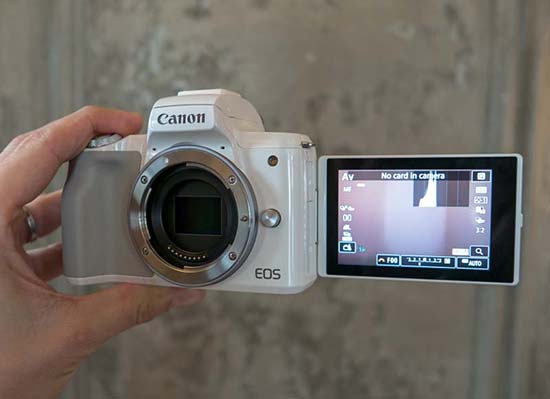 The EOS M50 offers very respectable continuous shooting speeds considering its affordability - 10fps with the AF locked at the first frame, or more usefully 7.1fps with continuous AF. While this doesn't sound very fast in an age of 20fps cameras, remember that the M50 doesn't exactly cost the earth.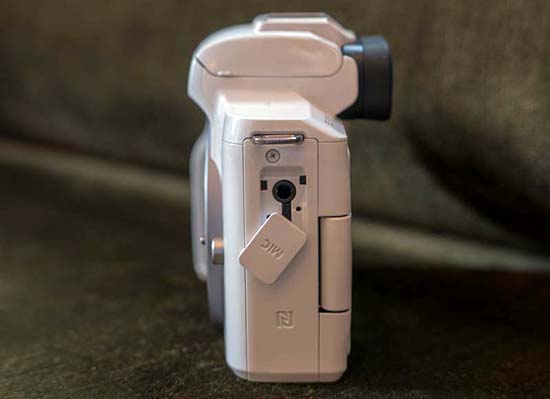 The auto-focusing system in the Canon EOS M50 is the proven Dual Pixel CMOS AF that's been successfully employed in the company's mid-high-end DSLRs, first making its debut on the EOS 70D way back in 2013. It works particularly well for Live View and Movie shooting, and should help the M50 appeal to its target audience who will most likely use the camera held at arm's length a lot of the time.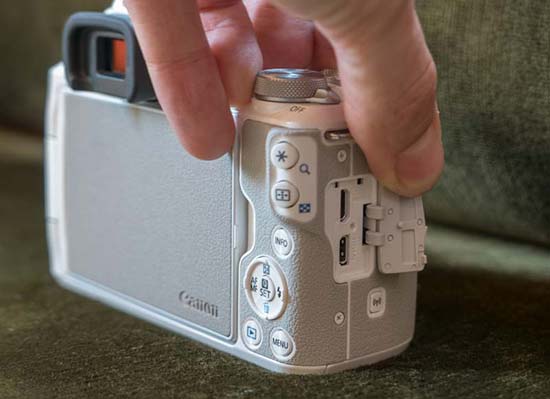 The Canon M50 also offers a lot of other key specs that any self-respecting vlogger needs - 4K video, 3.5mm mic input, swivelling screen, touch control, remote operation via the Canon phone app, Bluetooth and Wi-fi connectivity, compact format - all at a price that won't break the bank, important for any aspiring YouTuber.
Check out our hands-on gallery of photos of the Canon EOS M50 camera
Canon EOS M50 - Image Quality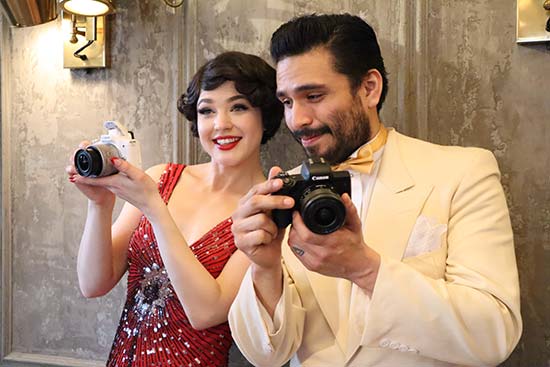 For still photography, the Canon EOS M50 employs a completely new 24.1 megapixel APS-C sensor, coupled with the very latest DIGIC 8 processor, which Canon claims has improved the Auto Lighting Optimiser, Digital Lens Optimiser and Highlight Tone Priority features. The EOS M50 is the first camera to feature the new CR3 14-bit RAW file format, as well as a new C-RAW option that creates full resolution RAW files that are approximately 30 to 40% smaller in size than standard RAW files.
We've already shot a gallery of low-light indoor photos with the EOS M50, which you can check out here, and we'll be bringing even more full-size OoC JPEGs and Raw files when we get our hands on a final review sample.
The EOS M50's video recording capabilities will be key to its success, as it can record 4K movies (3840×2160 pixels) at 25/24fps for up to 30 minutes. There aren't too many Canon cameras that can record 4K, mirrorless or DSLR, which makes it something of a welcome surprise on the decidedly consumer-focused M50. There are a couple of major limitations, though, which rather dampen our enthusiasm. Firstly, the Dual Pixel CMOS AF doesn't work with 4K, only 1080p, and secondly a crop factor of 2.56x is applied to 4K video, which turns a wide-angle lens into a standard one. It can also shoot 1080p footage and slow-motion 120fps video, although that's only at 720p.
You can find 4K, 1080p and 120fps slow-motion sample videos in our Sample Images gallery.
Take a look at some sample JPEG and Raw images and movies taken with a Beta version of the Canon EOS M50 camera
Canon EOS M50 - Early Verdict
On one hand, the Canon EOS M50 is the most technically gifted Canon mirrorless camera to date, and in some ways it even out-specifies a lot of the company's DSLRs, most notably by being the first ever Canon compact sytsem camera to feature 4K video recording. On the other hand, its over-reliance on its menu system for operation can be more than a little frustrating, especially for more experienced photographers, and the implementation of 4K video leaves a lot to be desired, so we can't wait to see the M50's exciting new technologies appear in a higher-end camera with more external controls. If you like the more refined, sparser user interface, though, the Canon EOS M50 is still something of a steal at just over £500 body only...
So what do you think of the new Canon EOS M50? Leave a comment below...