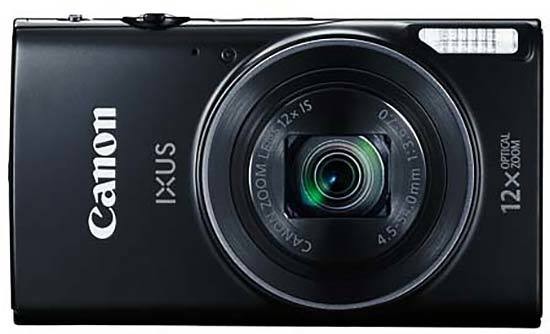 Conclusion
Canon has been producing sleek and stylish IXUS cameras for some time now, and the IXUS 275 HS is no different.
If you're looking for something to slip into your trouser pocket or bag, perhaps while you're on holiday or during a party or night out, then the IXUS 275 HS is a fuss-free camera which delivers some nice results.
While there's nothing hugely exciting about this model, it's got a good range of features - although some of those, we're starting to expect from every modern camera (such as inbuilt Wi-Fi). The camera's Wi-Fi works well though, and it's nice to be able to control the camera remotely for selfies and the like.
Some of the creative options available are fun to experiment with - the Hybrid Auto mode is particularly fun when you're photographing a party or something, but it would be nice to have a little more control here. Similarly, Creative Shot produces some great results, but again, it's very random - arguably part of the fun of course, but a little frustrating at times.
Arguably there's not much here to elevate the IXUS 275 HS above a very good smartphone, such as the iPhone 6, or the LG G4, however, you do have an optical zoom which makes it a bit more flexible when you're on holiday. It also means that you don't have to worry about your phone's battery life keeping up with your holiday shooting, too. The fact that Canon has made it easy to transfer your images across to your phone helps with the desire to share your shots quickly too.
Overall, if you're looking for something simple to use which delivers great results in a variety of conditions, you can do worse than the Canon IXUS 275 HS. It's nice that there's a little bit of control to be found in the Program mode, too.
Ratings (out of 5)
Design
4
Features
4
Ease-of-use
4
Image quality
4
Value for money
4