Canon PowerShot G7 X Mark III Review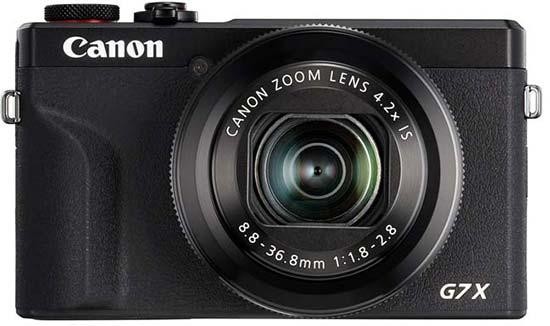 Conclusion
The Canon PowerShot G7 X Mark III might look familiar on the outside, but rest assured that this is no minor refresh, with a wealth of internal improvements that make it one of Canon's best compact cameras for both stills photographers and keen vloggers alike.

Chief among them are the new stacked image sensor and latest Digic 8 processor, which combine to make the G7 X III one of the fastest shooting stills cameras and most capable video cameras in the company's compact line-up. For the first time 4K video with no crop is available - yes, no crop - which is a big milestone for Canon in light of recent 4K releases that have suffered from a heavy crop factor.
Add in the plethora of other advanced video features that are making their debut, including a 3.5mm mic input, live streaming to YouTube over Wifi, support for vertical movies for IG TV, and the 120fps slow-motion mode, and it's pretty clear that Canon have rather successfully gone all out with the G7 X III to target the vlogging generation.
There are a couple of missing features on the video side though, namely the lack of a 24fps mode and the unexpected removal of the useful click/declick switch for the lens control ring that was present on the previous version.
There's also no form of eye detection at all, 2019's must-have feature, and the sensor only supports contrast-based AF and not phase-detection AF.
Finally, there's a complete lack of any kind of viewfinder support, integrated or otherwise, which will inevitably push some users towards the rival Sony Cyber-shot RX100 series or the equally new Canon PowerShot G5 X II, which does now sport a pop-up viewfinder.
In summary, you'd be hard-pressed to tell the Canon PowerShot G7 X Mark II and III cameras apart side-by-side, but in practice they're very different beasts, with the latest III version upping the ante particularly for keen videographers, making it a serious rival indeed to the market-leading Cyber-shot RX100...
Ratings (out of 5)
Design
5
Features
5
Ease-of-use
4.5
Image quality
4.5
Value for money
4.5