Canon PowerShot N2 Review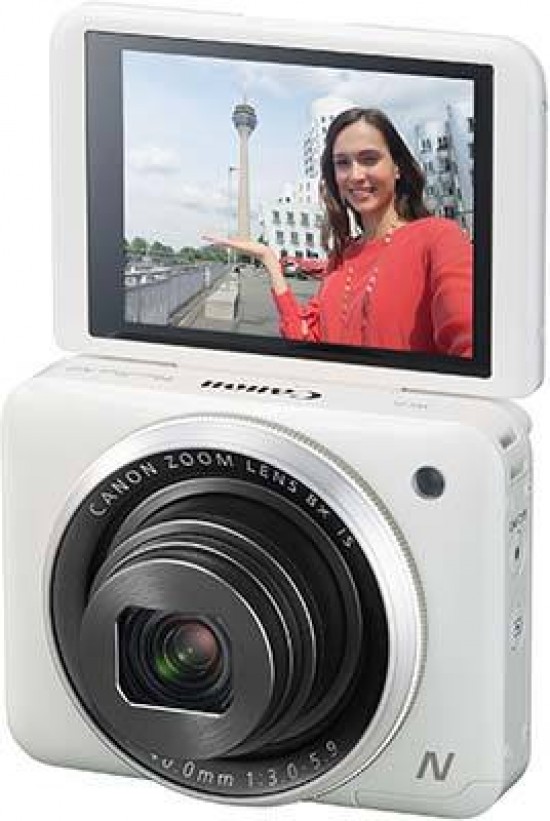 Conclusion
Given the original N was clearly a niche product and its style hasn't been widely replicated, it's perhaps surprising that Canon has followed it up with the N2. Clearly this is a camera aimed at fashion-conscious smartphone photographers who want better image quality and also the versatility of optical zoom, but the Canon PowerShot N2 doesn't really hit this mark.
Where smartphones get progressively slimmer to make them more pocketable and feature ever-expanding screens, the chubby N2 is noticeably harder to pocket than a regular compact camera. Its 2.8" screen is also down on the typical 3.0" size you're likely to find elsewhere, and its 461k-dot resolution pales in comparison to the super-sharp displays on nearly every current smartphone. It's not even like you need a conventional camera to get optical zoom these days, as Samsung's Galaxy K Zoom packs a 10x zoom lens into a smartphone that's 40% slimmer than the N2.
Now that Canon has made the N2's screen fully tiltable through 180° and added NFC pairing, it's certainly more appealing than the N in terms of connectivity and selfie-shooting. But its core design characteristics remain, and so do its ergonomic drawbacks. The camera really needs to be held with both hands to accurately operate its front control rings, and even then they feel unintuitive and awkward to use. Add to this the pathetic LED flash and disappointing battery life, and the benefits of the N2 over a smartphone camera aren't all that compelling.
It'd be easy to dismiss the Canon PowerShot N2 as a gimmicky attempt to lure smartphone photographers back to a conventional camera, but it does have one saving grace. The N2 can produce very attractive images with crisp detail, punchy colours and impressively low levels of image noise. Its fast autofocussing and accurate exposure metering also help compensate for the N2's ergonomic bugbears.
Inside, the Canon PowerShot N2 is clearly a good camera struggling to escape a compromised, flawed external design. If you want a camera that stands out from the crowd, performs well under the skin and you're willing to accept frustrating ergonomics, the N2 could be worth considering, but trying before buying is a must. Otherwise, you'd be better off splashing the same cash on a well-sorted conventional camera with less overall bulk, more optical zoom, a longer battery life and a stronger flash.
Ratings (out of 5)
Design
3
Features
4
Ease-of-use
3
Image quality
4.5
Value for money
3.5