Fujifilm FinePix S4800 Review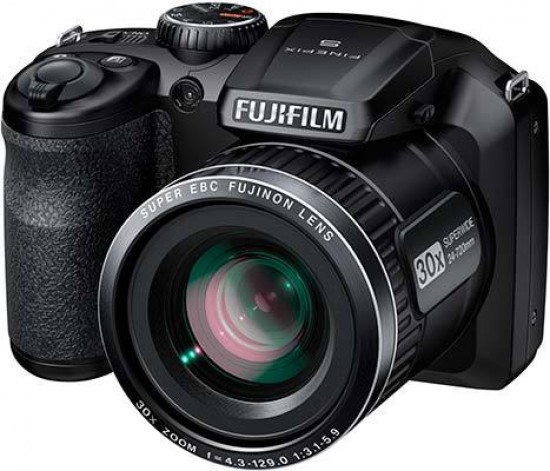 Conclusion
The Fujifilm FinePix S4800 is a pleasure to use. As with all Fujifilm superzoom and bridge cameras, the controls are easy to use and spaced nicely apart thanks to a larger surface area to fit everything on. The buttons all fall nicely to your fingers and thumbs meaning that you're anything but. We like the inclusion of the manual controls but as with all superzooms, the controls are limited even in the full Manual mode. It simply doesn't have the range available. There are only two aperture settings, so if you want to get to learn about the effects of the aperture, you can't do that fully. Of course, problems arise with the size of the sensor giving what would normally be a standard aperture setting the effect of a smaller one, but that's not something to be covered in detail here.
Suffice to say that the manual controls are basic and will only provide brief education and entertainment to a complete novice. Anyone with an ounce of photographic knowledge will tire of the camera fast.
Despite the plastic body, the Fujifilm FinePix S4800 is well made. Just like we'd expect from Fujifilm. The lens is good quality with hardly any chromatic aberrations. We like the little touches such as the sliding power button which helps prevent accidental powering on (although the downside is that it contributes to the slow start up) and the battery door having a lock to stop it opening and the batteries spilling out.
Image quality is good enough for the type of consumer interested in the Fujifilm FinePix S4800. Let's not forget the price point, sensor size and who the camera is positioned at. Noise isn't anywhere at low ISO although it does creep in a bit too early. The high ISO settings (ISO 3200 and 6400) are completely unnecessary as they add no benefit to photography at all.
The price of the Fujifilm FinePix S4800 is very good for what you get. £135 for manual control and a large zoom is great. Some basic compact cameras with smaller zooms and fully automated can be the same price or even more expensive in some cases. What you get is a camera that's very easy to use and will be perfect on holiday or as a gift for a student moving away to university. The low cost means it's more expendable so if it gets damaged, it's less of a problem.
If you're in the market for a holiday, travelling or gift camera then the Fujifilm FinePix S4800 will meet your needs.
Ratings (out of 5)
Design
4
Features
4
Ease-of-use
4
Image quality
4.5
Value for money
4