Fujifilm FinePix S9200 Review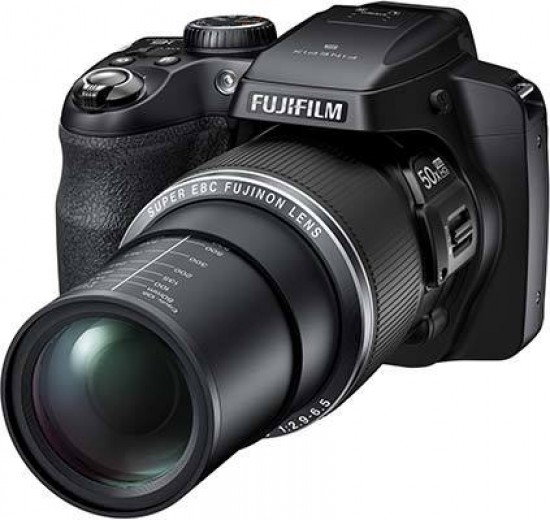 Conclusion
The Fujifilm FinePix S9200 is an affordable do-it-all camera that caters for everyone from beginners to enthusiasts, although more discerning photographers will be disappointed by the so-so image quality. Only ever so slightly cheaper than the S9400W model which also has built-in wi-fi, we'd definitely opt for that camera instead, unless you really don't need the wireless functionality.
The S9200 largely mimicks the handling of a typical DSLR camera, with the obvious advantage of not having to carry several big, heavy and expensive lenses to achieve anywhere near the focal range that the S9200 offers out-of-the-box, although we did miss the manual zoom and focus rings of the slightly range-topping H50EXR.
The main drawback for the Fujifilm FinePix S9200 is unfortunately image quality - it's simply too noisy at ISO 800 and above, with even ISO 400 suffering from unwanted noise. The low resolution LCD screen and electronic viewfinder also let the side down a little. That's a shame, as in most other respects the S9200 delivers the goods for both stills and movies, especially when you consider that it's accommodating such a huge focal range. On the plus side, the manual shooting modes, fast start-up, shutter-release and continuous shooting times, and full 1080p movie recording with stereo sound help to make the S9200 a viable alternative to both a DSLR and video camera too.
Key to the Fujifilm FinePix S9200's success will be its aggressive asking price - £249.99 / $329.99 is good value for such a well-specified camera, and partly makes up for the disappointing image quality, although we did miss the otherwise identical S9400W's wi-fi connectivity.
Ratings (out of 5)
Design
3.5
Features
3.5
Ease-of-use
4
Image quality
3.5
Value for money
3.5