Fujifilm Finepix S9900W Review
September 23, 2015
|
Amy Davies
|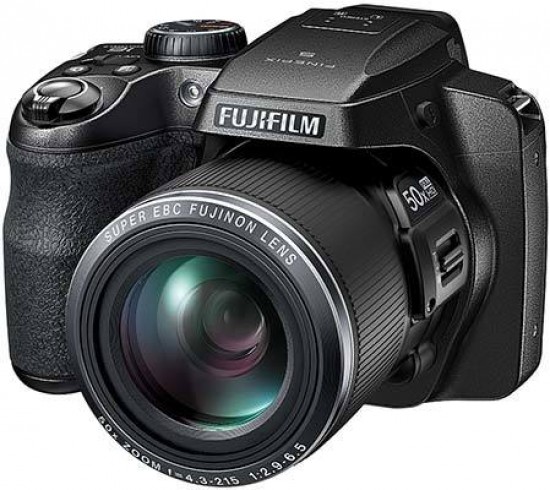 Conclusion
The bridge camera market is quite a crowded place, and unfortunately the Fujifilm Finepix S9900W isn't a camera which particularly stands out. On the plus side, it takes good pictures (when the lighting conditions are favourable) and it has a good range of shooting modes, including manual for those who want to take control over their shots.
While the screen is decent, the electronic viewfinder is a little on the small size and having to switch it on and off isn't quite the streamlined way of shooting that we'd generally prefer. Still, it's handy to have in very bright conditions or for other times when you might find that you prefer using a viewfinder to the screen.
Overall, the Fujifilm Finepix S9900W is also pretty easy to use. If you're just beginning, then the range of automatic and scene modes is good, and you can just leave it in automatic and be reassured that you should still get some good shots. However, if you're a little more advanced and want to make changes to different settings, there's also something here for you. That said, it would have been nice for more than two or three different aperture settings to be selected.
There are pros and cons to cameras which take AA batteries. On the one hand, unless you invest in rechargeable AAs, you'll always be shelling out for new batteries for the camera. On the other hand, you can take spares with you, and you can usually find somewhere which sells extras should you run out - useful for holidays and so on. If this is going to be your main camera, it would definitely be worth considering purchasing rechargeable batteries.
If you're looking for something which offers extremely high image quality and a high range of advanced functions, such a range of aperture values, or the capacity to shoot in raw format, theFujifilm Finepix S9900W is not the camera for you.
However, if you're looking for something which offers reasonable value for money but still offers something which you can learn on and expand with, the S9900W could be a good option for you. If Wi-Fi is not something which you think you'll need, then the S9800 version could also be a good shout.
Ratings (out of 5)
Design
4
Features
3
Ease-of-use
4
Image quality
3
Value for money
3.5