Fujifilm Instax Square SQ10 Review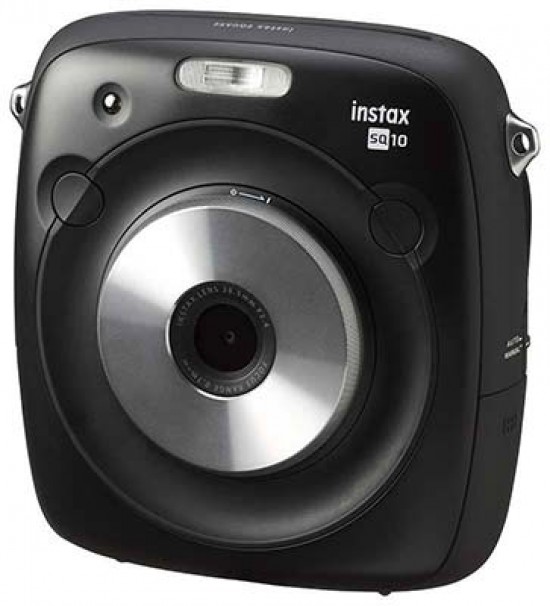 Conclusion
The problem with the Fujifilm Instax Square SQ10, as with other instant formats, is the high running costs. It's likely to be quite a novelty to be able to print your shot straight from the camera at first, but how long that appeal is kept up once the initial film pack runs out is another question. That may be fine if the camera is an impulse purchase to be used at parties, events and other fun occasions, but considering the SQ10 currently retails at over £220, it feels a little on the expensive side. That's before you've even bought any film - at the moment, it's around £9 for 10 shots - hopefully both the price of the camera, and the price of the film, will come down. 
On the major plus side however, bearing in mind the desire to save shots (and therefore money) is the ability to only print once you're satisfied you've got the shot you want. Reserving prints for only those special shots is a much better way to use expensive instant film. 
Now for one of the other problems here - the SQ10 camera itself just isn't that great. It's not that surprising considering it has a 3.7 megapixel 1/4 inch sensor, but the digital files are barely worth keeping beyond your decision to print it or not. The files work just fine for printing them on an Instax film, but you're definitely going to have at least one other camera at your disposal for the majority of your shots (your smartphone probably outdoes it). 
Those who are more advanced photographers will probably be disappointed to learn that you can't alter any settings with the SQ10, but it helps to keep things simple for those that want to use it as a simple point and shoot. 
In essence, Fujifilm has created a great piece of fun with the Instax SQ10, which could be a great addition to parties or special occasions. However, the fact that it's expensive to buy, and prohibitively expensive to run, means it's likely to be another gadget resigned to the drawer for the average user. Aficionados of instant film should be delighted by the design and print quality, though. 
Ratings (out of 5)
Design
4
Features
3.5
Ease-of-use
4
Image quality
3
Value for money
2