Fujifilm Instax Square SQ10 Review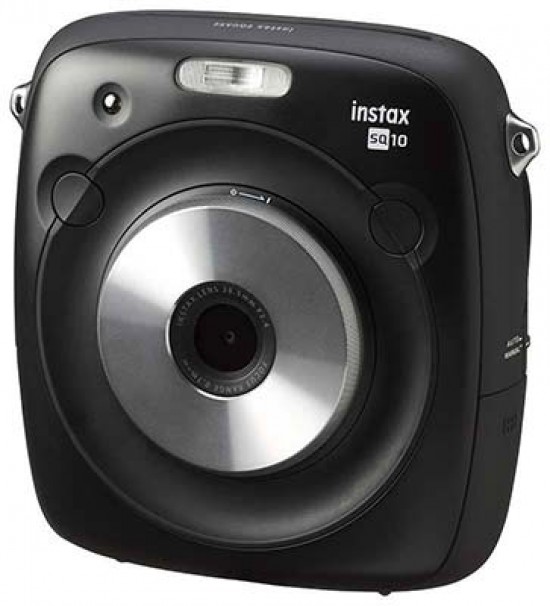 Image Quality
The printed images from the Fujifilm Instax Square SQ10 are very pleasing to look at - displaying a good level of warmth and depth, and enough detail as is necessary for what is ostensibly a very small print. They also display a familiar retro vibe, which will remind you of using instant cameras of old - especially if you've applied one of the filters or a vignette to the image.
This camera however is a hybrid digital and analogue camera, so you can work with the digital files if you so wish. Unfortunately, being a 3.7 megapixel sensor - a figure surpassed by even the most basic of modern smartphone - the images are not the best quality, certainly when viewed bigger than the 86mm x 72mm print size they are designed for. JPEG images look a little flat when viewing the images on a computer screen, and it's not likely to be a camera you'll be wanting to take the majority of your digital shots with. Detail is also a little smudgy - certainly don't be expecting to print these images at A4 size.

Images are best when you've taken them in good light, as is often the case with small sensors. That's not to say you can't use it in low light - the flash is on hand to help illuminate the scene should you need it.
The fact that you can alter your shots before you print them, or choose not to print them at all, is great for saving shots. It also means you can experiment with different filters down the line should you want to. The filters available are good fun, and certainly worth a look - especially if you're a big fan of Instagram. Adding a vignette also goes some way to add to the vintage or retro feel of images from the Fujifilm SQ10.
Overall, it's fair to say that the digital files exist merely as a way to ensure that you're printing something you're happy with - rather than something you'll want to use for other purposes.
Prints