Fujifilm Instax Square SQ6 Review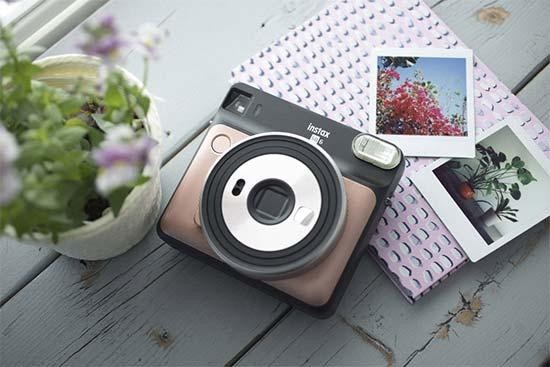 Image Quality
Image quality from an Instax camera is never about perfection, but more the fun and quirky nature of analogue shooting coupled with instant film. You don't get a chance to make sure your image is composed perfectly, or the exposure is spot on - but you might argue that's part of the fun.
That said, the Instax Square SQ6 is capable of producing some decent images. Sometimes that may be more down to luck than judgement, but getting to know the quirks of the camera starts to become easier the more you use it. For example, you soon learn that using the "darken" setting when you're shooting on a bright sunny day yields better exposures than using the standard setting.
The problem is that it costs money to learn from your mistakes - which is the same problem with all instant / analogue cameras. At 90p a shot, you'll probably find you have to invest a hefty wad of cash when you're just starting out in order to get to know the camera a bit better.
Colours, when the exposure works out well, are vibrant and have a satisfying amount of pop. Focusing is usually pretty good, providing you have chosen the correct focusing setting.
Prints