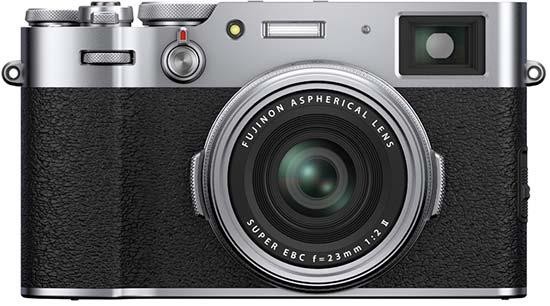 Conclusion
While it's not radically different to the cameras that have come before it, and therefore unlikely to attract too many new fans, the Fujifilm X100V is definitely the best X100 camera ever, and well worth upgrading to if you're a dedicated follower of the venerable series.
With the latest sensor and processor onboard, the X100V is very bit as capable and proficient as the other X-series cameras that utilise this powerful component combination, whilst offering them in the same 35mm fixed length lens blueprint that the X100 series has always employed.
Everything on the Fuji X100V is faster, sharper, and more capable than on its predecessors, from the new lens to the new sensor, from the improved viewfinder to the more versatile LCD screen, and from stills to video performance. It may look very similar to the X100F, but almost everything has been inspected, picked apart and amped up for this latest generation.
So much so that virtually all of the things that we found fault with on the X100F have been addressed on the X100V, leaving us with little to moan about. Some people may not like the expulsion of the rear navigation pad or the fact that the LCD screen is no longer resolutely fixed in place, but for use the thumb-operated joystick and the incredibly well-hidden LCD screen are preferable to what went before.
Indeed, our only real complaint is about a new feature that makes the X100V even more versatile than its predecessors, and specifically about how Fujifilm have been able to implement it.
The incorporation of weather-proofing means that for the very first time you can now use an X100-series camera in the rain or dust without having to worry unduly if it will survive, or even worse having to switch to an different camera altogether.
What's less likable is the way in which this has been achieved via the addition of a costly adapter and filter that make the camera bigger and heavier. You do at least have the choice of whether you want to weather-proof the Fuji X100V or not, but we can't help but wish that it was fully so straight out of the box.
Ultimately, though, this feels like mere nit-picking when assessing the incredible overall package that the new X100V offers. If you're the kind of photographer who loves nothing more than shooting with a 35mm lens, then you'll definitely love the new Fujifilm X100V.
Ratings (out of 5)
Design
5
Features
4.5
Ease-of-use
4.5
Image quality
5
Value for money
4