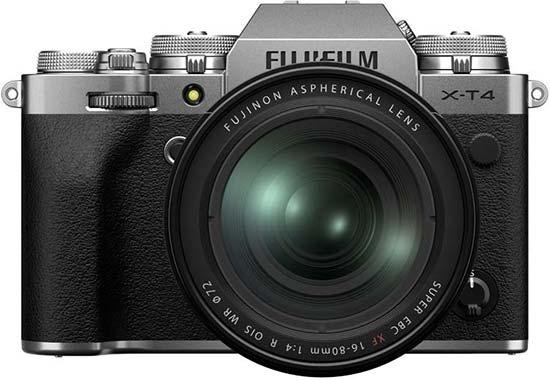 Conclusion
With an RRP premium of £250 over the X-T3, the X-T4 is positioned as Fujiflm's flagship APS-C mirrorless camera. It confuses the X-T line-up a little, but Fujifilm has done enough to position it above the X-T3.
For the extra money, the most notable additions are in-body-image-stabilisation, a greatly improved battery life, a quicker and quieter mechanical shutter, enhanced continuous AF and a number of design tweaks that make a surprisingly notable day-to-day impact, such as the still/movie switch.
To say the changes only favour those into movie shooting is not strictly true, although the XT4 is certainly a more able video shooter. For example, photo or video - who wouldn't want better battery life?
In an image quality sense, the X-T4 is nigh-on identical to the X-T3. You have the same sensor and same resolution for photo and video. This is a good thing as you will still struggle to find an APS-C mirrorless camera that beats the X-T3.
Those new additions in the Fuji XT4 do increase image quality potential in certain scenarios, thinking especially of the responsive face and eye detection AF and improved stabilisation for sharp handheld shots.
On the flip side, we expect that some of the changes will draw detractors - not least of which the screen design.
If you are looking at image quality alone, then there is little reason to choose the more expensive X-T4 over the X-T3. But, in our opinion, the X-T4 is worth the extra cash and not solely if you are more into video - the changes work for both photo and video.
All in all, the Fujifilm X-T4 is a delightful blend of old and new. It packs a wondrous photo and video capability and high-speed performance inside an attractive, premium quality body.
We love the analogue exposure dials that are a refreshing experience oozing character in a primarily functional modern camera world. In fact, Fujfilm's design embodies form and function.
The Fujifilm X-T4 is the new APS-C mirrorless camera to beat.
Ratings (out of 5)
Design
4.5
Features
5
Ease-of-use
4.5
Image quality
5
Value for money
4.5