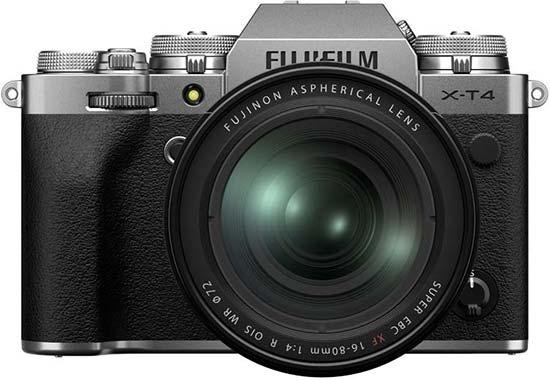 First Impressions
We've spent a little time shooting with the brand new Fujifilm X-T4 mirrorless camera at the official Fujifilm UK press event in central London. Ahead of our full review, check out our detailed first impressions of using the Fujifilm X-T4 mirrorless camera now...
Launched a mere 18 months after the X-T3, the new X-T4 offers 3 new components and 3 main improvements when compared to its popular predecessor.
In-body Image Stabilisation (IBIS)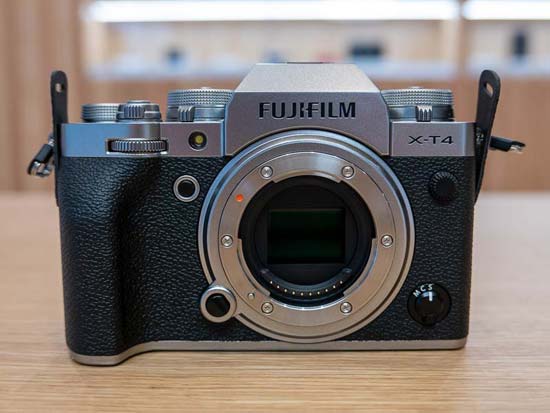 The biggest change is the incorporation of in-body image stabilisation (IBIS) for the first time in an X-T series body.
The first Fujifilm camera that had this feature was the now discontinued X-H1, which was launched back in 2017 to not-so-popular acclaim, mainly because it was much bigger in order to incorporate the IBIS unit.
Fujifilm's engineers have been hard at work in the intervening three years and have managed to drastically shrink the IBIS unit in the new X-T4, making it 30% smaller and 20% lighter than the one in the X-H1.
So while the X-T4 is 2.1mm wide, 5mm deeper and 68g heavier than the previous X-T3, it's nowhere near as large and heavy as the X-H1.
The new IBIS unit uses a smaller number of magnetic springs and magnets to achieve the reduction in size.
It also offers greater compensation than the X-H1, with the 5-axis system providing up to 6.5 shutter steps of compensation when used with 18 different XF lenses, 1.5 stops better than the X-H1.
Shutter Unit, 15fps Bursts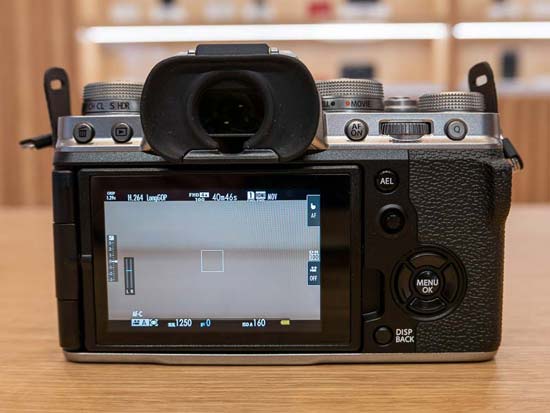 The X-T4 has a brand new shutter unit that allows it to shoot bursts at 15fps with the mechanical shutter, a marked improvement on the 11fps offered by the X-T3 and X-Pro3.
It also doubles the total number of actuations from150,000 to 300,000, and is much quieter in operation than the X-T3, being more akin to the X-H1, but without the over-responsive shutter release that that camera suffered from.
500-shot Battery Life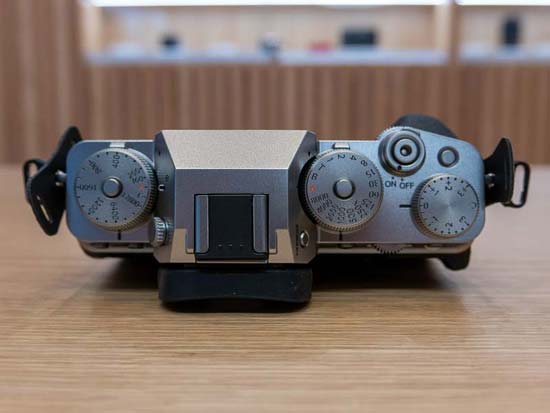 The brand new NPW235 battery increases the battery life from 390 shots on the X-T3 to 500 on the X-T4.
It's a physically larger, 2200mah battery, so you can't use your old X-T3 batteries in this new model.
There's also a new VG-XT4 battery grip which holds a further 2 batteries, which increases the overall battery life to a whopping 1450 shots (no, we don't know where the extra 50 shots went either).
Rather cleverly, you can charge all 3 batteries at once via the camera's USB-C port.
As you've probably guessed, you can't use previous battery grips on the X-T4, or the new grip on older cameras.
Eterna Bleach Bypass Film Simulation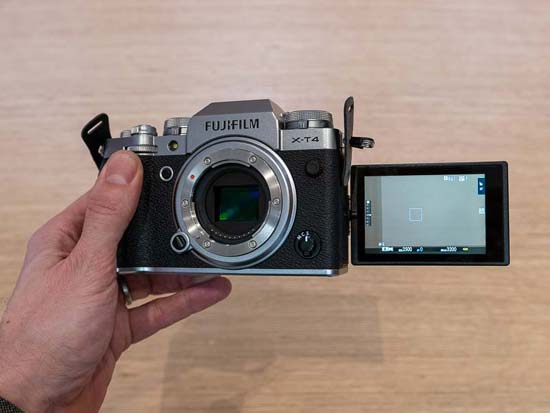 The new Eterna Bleach Bypass film simulation makes its debut on the X-T4.
This is principally aimed at videographers who want a similar look to films like Seven, Saving Private Ryan and Fight Club, providing a hard tonality to the footage.
Fujifilm were tight-lipped about whether or not this new film stock would be rolled out across other X-series cameras, but we'd be surprised if it wasn't made available in a future firmware update.
Best Ever Autofocusing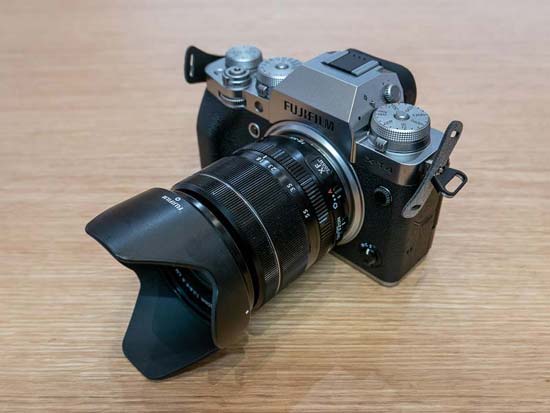 While the AF system itself hasn't been changed, with the same number of points and placement as the X-T3, a new algorithm means that the new X-T4 can now obtain focus in as little as 0.02 second, making it the fastest X-series camera ever.
It also offers improved face and eye detection and more accurate and reliable AF tracking, with Fujifilm UK claiming that the autofocusing system on the X-T4 is now as good as any of its main mirrorless rivals.
Greatly Enhanced Movie Mode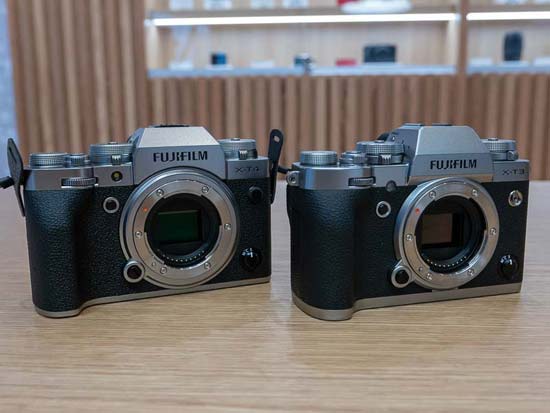 Video recording is the area that has seen the greatest number of improvements, 12 in total, making the X-T4 a much more capable camera in this regard than its predecessor.
Chief amongst these is the brand new 1080p/240p, 10x slow-motion modem and the incorporation of a digital image stabiliser which works in conjunction with the in-camera and lens-based systems.
Other key video improvements include IS Mode Boost, separate still/movie modes accessed by a dial on top of the camera, different Quick menus for each mode, and a headphone socket on the battery grip and a USB-C to headphone adapter provided in the box.
Other Improvements
Other key improvements to the X-T4 include a new 1.62 million pixel vari-angle touchscreen LCD, a lockable eye-cup that's 40% more rigid, and a detachable SD card slot cover.
Check out our hands-on gallery of photos of the Fujifilm X-T4 camera
Fujifilm X-T4 - Image Quality
The Fujifilm X-T4 has exactly the same 26 megapixel APS-C sized BSI image sensor as its predecessor and the X-Pro3, so still image and movie quality should be the same, so much so that Fujifilm UK didn't even mention once them during their launch presentation.
We've already shot an extensive gallery of sample JPEG and Raw images and movies for you with a pre-production version of the X-T4 which you can check out, and we'll be bringing you even more sample images when we get our hands on a final review sample.
Take a look at some sample JPEG and Raw images and movies taken with the Fujifilm X-T4 camera
Fujifilm X-T4 - Early Verdict
It may not be the first X-series camera to offer IBIS, but the new X-T4 is the first one to do so without having to compromise the X-series's key mantra of being compact and portable, something that the X-H1 found out to its cost.
Sure, the X-T4 is a little bit bigger and heavier than the X-T3, but we'd definitely trade that slight loss of portability for the greater shooting flexibility that IBIS provides for both stills and video.
Add in much longer battery life, faster burst shooting with the mechanical shutter, longer shutter lie, better autofocusing and enhanced movie mode, and it's clear that the X-T4 represents another step forwards for the X-series, even if it doesn't look all that different to its predecessor.
What do you think - does the X-T4 offer enough new features and improvements to tempt you to upgrade or switch systems? Leave a comment below!