GoPro HERO5 Session Review
January 27, 2017
|
Amy Davies
|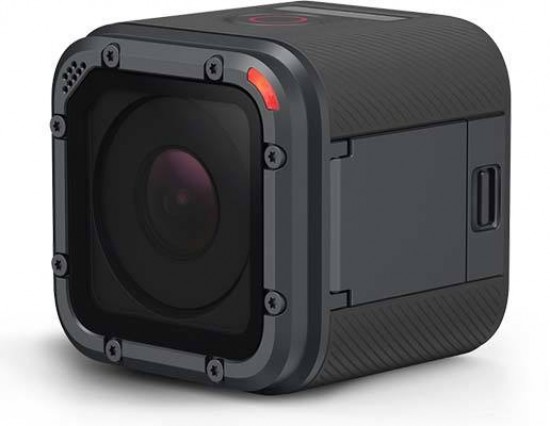 Conclusion
Using the GoPro HERO5 Session takes a little bit of time to get used to - it can be a little fiddly changing between settings because the button setup is so simple. 
However, you may find that you only really use a couple of the settings anyway, in which case, the push to record setup could be quite attractive for grabbing shots as when it's necessary. 
It's also a good way to enter the system if you don't have the budget to spend on the more advanced HERO5 Black - or perhaps if you want to have some kind of multi camera set up and don't want to stretch to buying more than one HERO5 Black. 
Perhaps also you only want plan to use something like this sporadically throughout the year and don't want to go the whole hog in investing in the more expensive product. 
The GoPro system is so versatile now, and the range of accessories is fantastic and growing all the time. You can use the HERO5 Session on its own, but to get the most from it, you may want to consider purchasing an accessory which best matches the kind of footage you're going to be recording with it. 
So what are the downsides of the GoPro HERO5 Session? There's far less flexibility with this camera than you get with the HERO5 Black - especially if you're a photographer, with the more expensive camera you can shoot in raw format for example. There's also the fact that the battery is not removable - and with a relatively short battery life, you might find it frustrating when you're out in the field away from a power source. Even more frustrating if you come to take some footage and the battery has died - think about investing in a portable charger to keep it topped up. 
Ratings (out of 5)
Design
4
Features
4
Ease-of-use
4
Image quality
4
Value for money
4