GoPro HERO5 Session Review
January 27, 2017
|
Amy Davies
|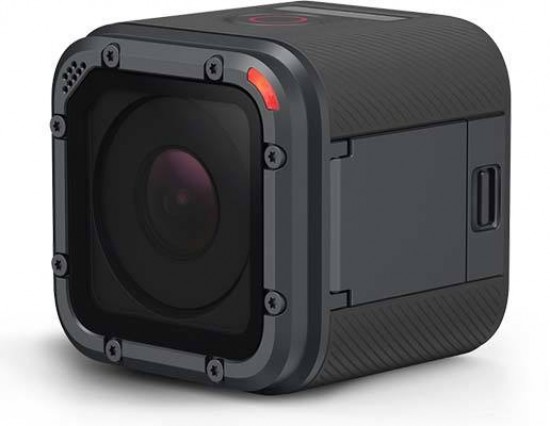 GoPro HERO5 Session Image Quality
It's fair to say that a camera like GoPro HERO5 Session is not designed to be a stills camera, but it is never-the-less capable of taking some nice shots.
As the GoPro HERO5 Session is fully automatic, you have no control over certain settings, but it's certainly useful as something to use to grab a snapshot of whatever it is you're doing - especially if you're happy to know that you won't be able to compose the image using just the camera.
It's worth switching to the Linear setting if you want your images to have a more realistic look, but the wide setting is also quite a fun look.
Images are bright and punchy, with a good level of colour saturation - especially when you're shooting in bright light. Metering is pretty good, especially considering you can't change any settings so you're completely in the hands of the camera's automatic settings.
Automatic white also copes reasonably well with a range of different lighting conditions, although it's reasonably unlikely you're going to want to use the Go Pro HERO5 Session for any low light shots if you're looking for high quality. It helps if you switch to the Night setting, so you can get a longer exposure, but, remember you will have to stabilise the camera somehow.
When it comes to video quality - it's great, especially considering how small the camera is and what you can do with it. The GoPro HERO5 Session is more limited than the HERO5 Black, which has a better variety of frame rates available at the various resolutions - but - for a basic (or second camera) setup, it's more than capable of producing some fantastic footage.
Image stabilisation does a decent job, but it's only available in lower resolutions - and it's not perfect, it won't prevent shake if you're doing something really rocky.