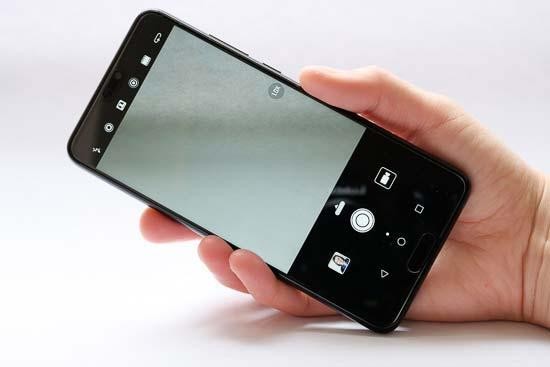 Conclusion
With its two new flagship smartphones, Huawei gives you a good choice between devices, depending on your level of interest in photography and budget. There's no denying that the P20 Pro is the better choice for photographers, but if you're a little more limited in your budget, then the P20 is also a great choice, producing very good images with lots of control should you need it. 
If you are budget conscious, it's also worth considering the Mate 10 Pro, which was announced towards the end of last year. Like the P20, it uses a dual Leica lens setup, but with a slightly different design - for example the fingerprint sensor is on the back of the phone. 
Huawei's continued partnership with Leica is a savvy one, it produces excellent cameras and also brings the phones to the attention of those who are interested in photography. 
On the whole, image quality is excellent. The AI can be prone to oversaturation, so it's one to keep an eye on if you are concerned with realistic images - if you shoot in Pro mode, you're left with images which are still vibrant and punchy, but are much more true to life. 
The P20 has a very sleek design, making it a very attractive phone. It's slightly smaller than the P20 Pro, but still large enough to display your photos and videos well. Battery life with this phone is not quite as impressive as the P20 Pro, but it should still last a full day with relatively normal use. 
Overall, the standard P20 is a very impressive device, and definitely worth considering if your primary concern is the quality of your phone's onboard camera. Think about the Mate 10 Pro too, which you may prefer for its different design. If your budget can stretch to the P20 Pro, it's worth the extra outlay, but you're unlikely to be disappointed by the P20's capability if you need to save money. 
Ratings (out of 5)
Design
4.5
Features
4.5
Ease-of-use
4.5
Image quality
4.5
Value for money
4.5