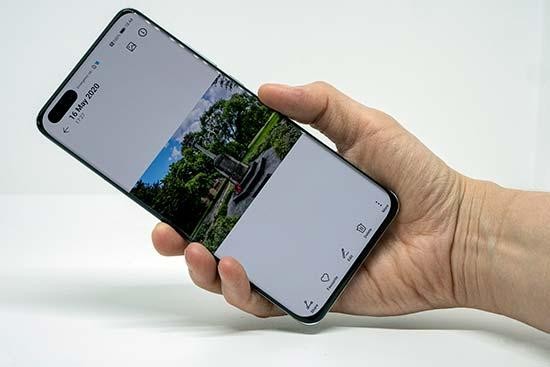 Conclusion
There is a hell of a lot to like about the Huawei P40 Pro. Once again, the camera is class-leading and if you're looking for a phone where the quality of the on board camera is your main concern, the Huawei is an interesting choice.
You get fantastic images directly from the camera, with a good range of shooting modes and three lenses to choose from. The native camera app is very well functioned and user-friendly too.
The device itself is also attractive, being just on the right size of large without being ridiculously massive.
However there's a big downside here - and it's a major one. With the continuing fall out between the US Administration and Huawei, not having access to Google Play store is a massive disadvantage to any Western customers. Not being able to have apps like Instagram or WhatsApp is likely to be a deal breaker for many. Not only that, but other applications - such as those you might use with your "normal" camera, like Nikon's Snapbridge, are also unavailable.
Huawei has its own App Gallery, from which you can download hundreds of apps - but that doesn't make up for the fact that most of the apps which most consumers use on a regular basis are simply not there.
In terms of value for money, it's not actually too badly priced - it certainly competes well with the iPhone 11 Pro and the Samsung S20 Ultra. But again, that value is compromised by the lack of access to apps - a phone is about so much more than hardware after all.
All in all, the Huawei P40 Pro is a fantastic piece of hardware offering arguably the best camera set up on the market, but, without full and proper access to commonly used apps, it's almost impossible to recommend the average consumer purchase one. If you're after something similar, with a well-functioned native camera app and multiple lenses, we'd recommend the Samsung S20 Ultra, or the S20 if your budget is more limited.
Ratings (out of 5)
Design
4
Features
3
Ease-of-use
4.5
Image quality
4.5
Value for money
4