Leica C Review
May 23, 2014
|
Jack Baker
|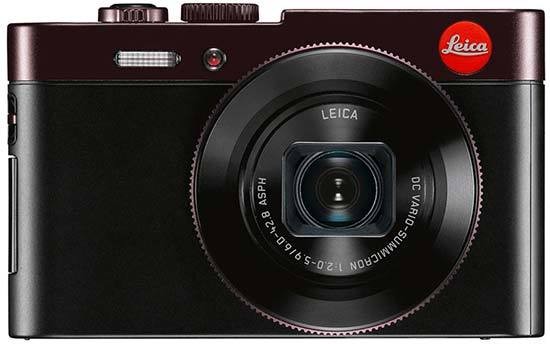 Conclusion
Taken in isolation the Leica C is an impressive little camera. It's easy to use, has a decent range of manual and creative controls and performs well. Images look the part too, with great colour and contrast, and though image noise is visible, it's well controlled and the camera retains good detail throughout the majority of the sensitivity scale. The image quality is very much in line with the camera's sensor size, producing slightly better results than a regular compact camera, but not quite on a par with ultra high-end compacts equipped with much bigger Micro Four Thirds or APS-C-sized sensors.
In terms of tech, the Leica C is a match for camera's like Canon's S120, the Nikon P340 and, of course, its Panasonic LF1 sister camera. Trouble is, all these models can be had for 50-60% of the cost of the Leica C, and that's quite a price gap. Sure, the C is bundled with Adobe Lightroom 5, but you'd still be left with a three-figure saving by buying the Panasonic LF1 and Lightroom separately.
It's also a pity the extra cash won't buy you out of the Panasonic's flaws. The mediocre battery life, underwhelming EVF and pitiful panorama performance are hard to ignore on a camera costing this much. Likewise, allowing the front and rear control dials to have separate functions would surely only require a simple software tweak, yet it's something Leica has left unaddressed.
Ultimately choosing the Leica C instead of the Panasonic LF1 hinges on how much you want the Leica look and the Leica logo. Beauty may be in the eye of the beholder, but the C's style and brand appeal makes it the cooler proposition and may get you the occasional nod of approval from those in the know if you're out to impress.
However if value for money and performance are your priorities, the LF1 – or indeed Panasonic's rivals sporting similar sized sensors – are a much better bet. The Leica C is undoubtedly a very capable camera and doesn't do a lot wrong, but at the same time it just doesn't offer a compelling reason to choose it over the Panasonic LF1 unless you're craving Leica kudos on a budget.
Ratings (out of 5)
Design
4
Features
4
Ease-of-use
4
Image quality
4.5
Value for money
3