Leica V-Lux (Typ 114) Review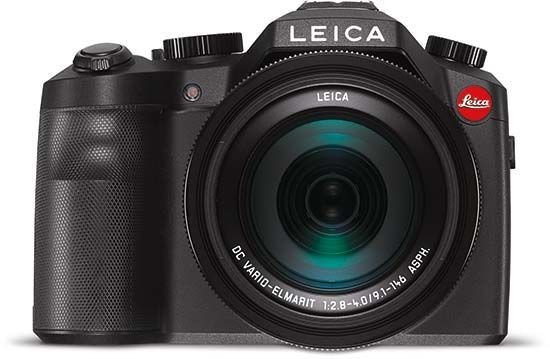 Conclusion
Recently the bridge camera sector has become a key battleground for manufacturers trying to carve a niche distinct from smartphones. Now that the latter can boast comparable image quality and pixel counts, cramming upwards of 60x optical zoom into a camera has been a marketing miracle. But, like the ever-increasing megapixel counts in compact cameras a few years ago, more doesn't always mean better. Leica/Panasonic should be applauded for producing a camera that bucks this trend in favour of image quality. Losing some zoom reach may impact a few shots, but the improved sharpness, colour reproduction, dynamic range and reduced noise levels that the V-Lux (Typ 114)'s 1" sensor provides compared to a 1/2.3" device is noticeable in every shot.
And it's not just image quality that sets the V-Lux apart. It's also a pleasure to use thanks to a superb level of customisable control that can put an entry-level DSLR to shame, plus an electronic viewfinder that's a genuine alternative to the LCD monitor, not just a token gesture. This all helps make the camera appeal to enthusiasts, but stick it in Auto mode and the V-Lux (Typ 114)'s superb autofocus and accurate exposure metering make it a completely dependable point-and-shoot companion. Its varied selection of Creative Control filters will also indulge your creative side, and if you'd rather do the post processing, then RAW capture is another plus point. Having 4K video recording may currently be less important, but it will become the new video standard, so even if you don't yet have a TV or computer monitor with a 4K resolution, it's nice to know your camera is future-proofed.
In short, the V-Lux (Typ 114) is a terrific camera. It manages to offer image quality to rival a compact system camera, but with a single, wide-aperture lens capable of a highly versatile focal range. Its main rival is Sony's DSC-RX10, but the V-Lux's zoom range is nearly double that of the Sony's. That just leaves it to contend with the Panasonic DMC-FZ1000, which, at £750, undercuts the Leica by around £175, yet is essentially the same camera. However, it's not quite that simple. Leica bundles the V-Lux with Adobe Lightroom, which at the time of writing will set you back £102.57 for a standalone licence. This closes the price gap to just under £75, but remember that the V-Lux also comes with a three year warranty, compared to Panasonic's one year protection for the FZ1000. Given that many camera retailers will charge more than that for an extended warranty, the V-Lux actually makes good financial sense, should you want added peace of mind and not already own Lightroom.
The V-Lux (Typ 114) is far from cheap, and the only thing that comes close to the size of its price tag is its sheer bulk. Yet this needn't be a big worry if you're after a bridge camera, as they're all rather podgy. The price is harder to shrug off, but you'll have a tough job finding a fixed lens camera that offers such an accomplished blend of versatility, performance and image quality for less money. If you can afford a V-Lux Typ 114, you won't be disappointed.
Ratings (out of 5)
Design
5
Features
5
Ease-of-use
4.5
Image quality
5
Value for money
4.5