Nikon Coolpix L330 Review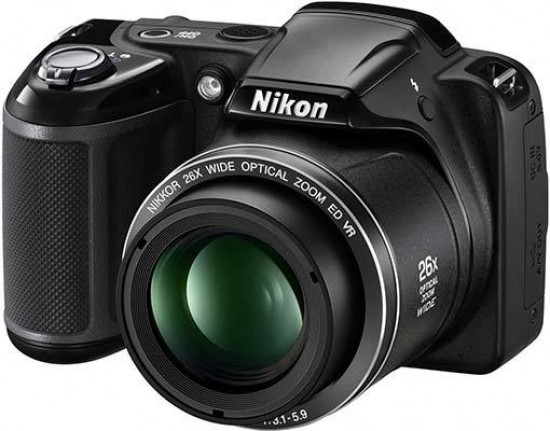 Conclusion
Recommending the Nikon Coolpix L330 isn't easy as it doesn't excel in any one area, except possibly ergonomics; however that's hardly a must-have feature on most people's camera wish list.
Sure, it's got a new 20.2-megapixel sensor which is more pixel-packed than many of its rivals, but so what? Overall image quality is still average at best, with no more detail than many 16-megapixel compact cameras.
The L330's 26x lens is undeniably a strong aspect of the camera with its useful wide-angle capability, fairly wide maximum aperture and lack of distortion. Yet even it is hardly a match for the 50x focal length range that can be extracted from a camera of this size. It's also rather let down by iffy autofocus performance and clumsy zoom controls.
Then there's the issue of cost to consider. Yes, this is a keenly-priced camera, but it's less easy on the pocket when you factor the extra expense of a set of rechargeable AA batteries. However, the killer blow for the L330 comes from its far smaller yet more feature-packed sibling, the Coolpix S9500. With its 22x zoom range you get almost as much flexibility as the L330, but crucially it's wrapped up in a svelte, pocketable package and delivers better image quality to boot. But the real bonus is price. If you shop around the S9500 can be had for just a fraction more than the L330, and you won't have to fork out for any batteries to go with it.
At the end of the day the Nikon Coolpix L330 is a thoroughly average camera without an obvious market. It's a large bridge camera design but has no more functionality than a basic ultra-compact. It has a decent zoom range, yet not enough to compensate for lugging around its extra bulk over a travel-zoom compact. Finally, it is indeed relatively inexpensive, but it's also bad value once you factor the battery outlay, woeful lack of features and the falling cost of better-specced, more portable and higher-performing rival cameras.
Ratings (out of 5)
Design
4
Features
3
Ease-of-use
4
Image quality
2.5
Value for money
3